Thank you, First Command, for staying true to your mission to help those who serve our country.
It was late winter in Colorado Springs in 1977. We were settled into our assignment at the U.S. Air Force Academy with our two children. After moving regularly in the first seven years of our marriage, we felt settled and could finally think about our future. A friend at the office invited us to attend a financial seminar at a hotel downtown. It was the right time in our life, and we found the presentation by First Command very interesting. We knew we needed to start a plan for our future to include college for our kids and other goals. The process was easy and the recommendations to start investing made sense. We had no debt and had been savers, but the long-range potential growth from investing was something we hadn't taken time to understand. We liked the long-term commitment to monthly investing that they helped us begin.
In the summer of 1977, we began the first allotments into college and retirement investments. Then, life was busy, and we were off to assignments in Oklahoma, Virginia and Germany. Time does fly and truthfully, we just let those monthly allotments keep on going without a lot of thought.
Ten years later, I was on temporary duty in Riyadh, Saudi Arabia. It was October and I remember a couple of crewmembers running down the hallway yelling about the stock market crashing and trying to figure out what to do. It was 1987 and a historic market crash. But my first thought was not one of concern, because our investments with First Command were designed for the long term. It was maybe the first time I really felt settled that we were in a good plan with the right people helping along the way. It would have been easy to panic in a time like that, but we just stayed committed to our plan.
Our current First Command Advisor, Matt Bowman, has done an outstanding job helping us through the latest world crises and crazy times. There's always something more to learn. We've made a lot of changes and adjustments over the last 45 years, but the one constant we've enjoyed is trusting a company that cares about us and our family.
We are sure glad we went to that dinner and listened to Brock Stone, our first Financial Advisor, who helped get us started on the path to pursuing financial security. The fact that we can remember his name from all those years ago definitely says something about the impact he had on our family. Thank you, First Command, for staying true to your mission to help those who serve our great country.      
– Lt. Col. Bruce Jennings, USAF (Ret.)
Advisor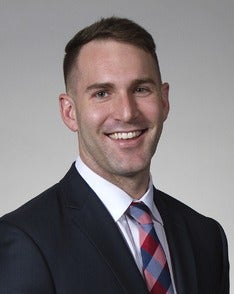 Matthew Bowman
District Advisor
This material contains a testimonial from a client of First Command Financial Services, Inc. and/or its affiliated entities (together "First Command"). The testimonial was provided by the client on a strictly voluntary basis. First Command has not paid any direct or indirect compensation to the client for the testimonial and is unaware of any other material conflicts of interest. The testimonial may not be representative of the experience of other First Command clients and is no guarantee of future performance or success.
Get Squared Away
®
Let's start with your financial plan.
Answer just a few simple questions and — If we determine that you can benefit from working with us — we'll put you in touch with a First Command Advisor to create your personalized financial plan. There's no obligation, and no cost for active duty military service members and their immediate families.
GET STARTED