From USPA&IRA to the Present: Our History | First Command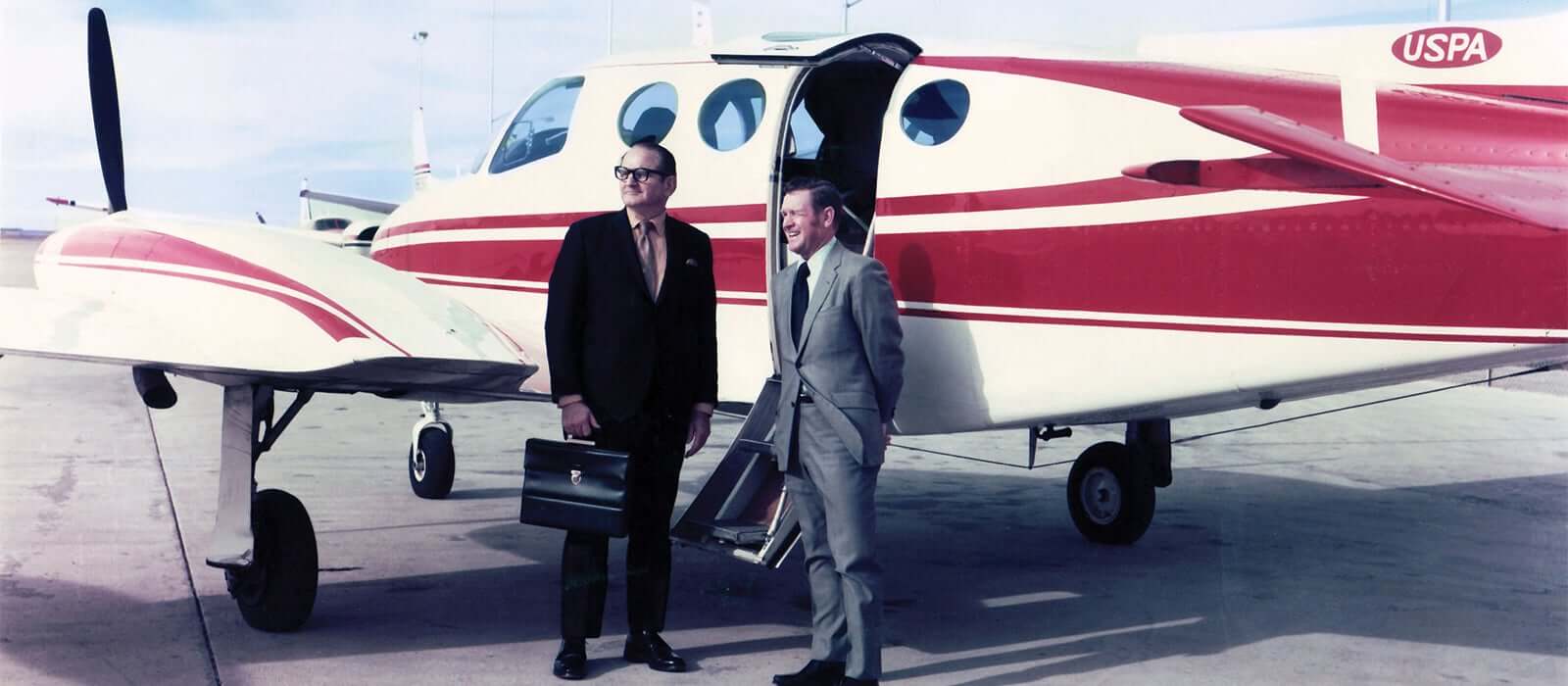 Our History
From USPA&IRA to First Command Financial Services, Inc.
For more than 60 years, First Command has been helping service members and their families plan for and pursue financial security.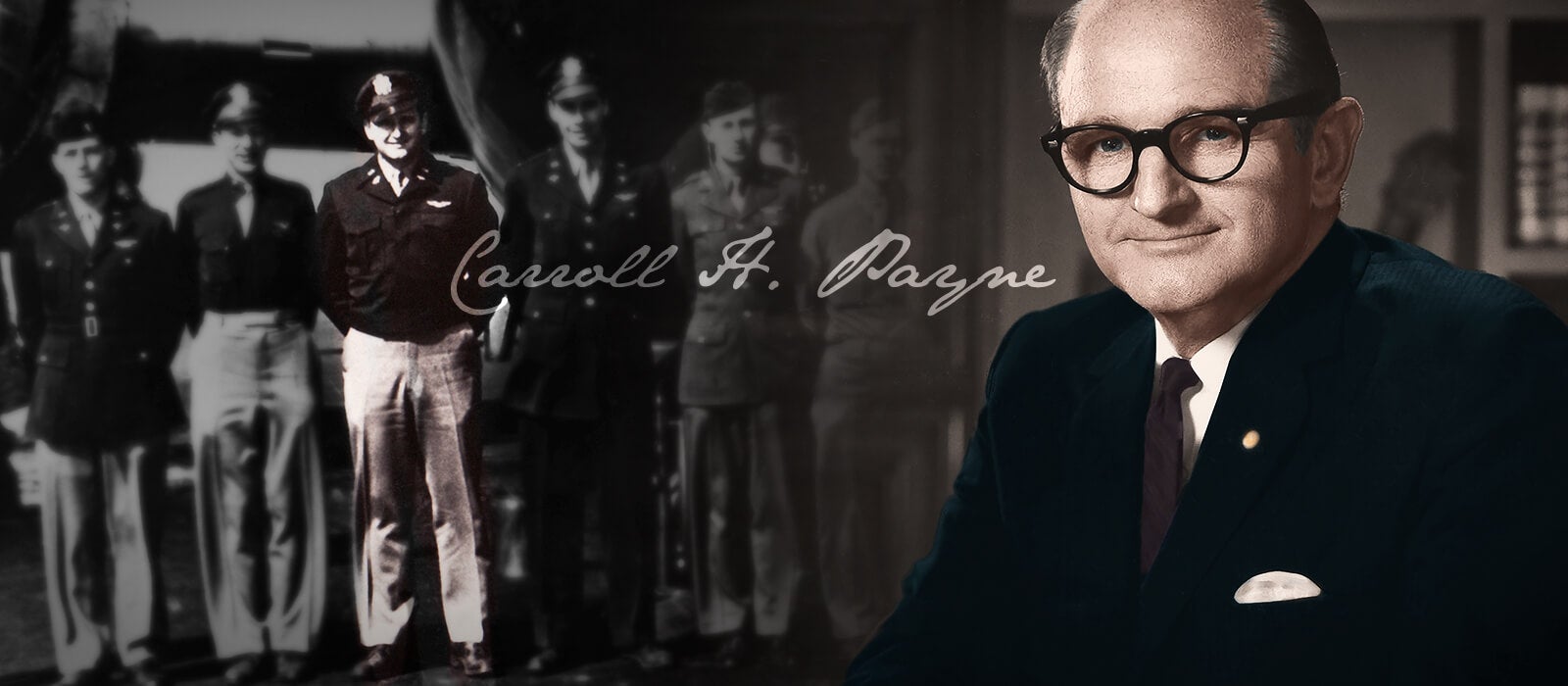 The Early Years: 1958-1963
As a B-29 aircraft commander stationed on Guam during World War II, Lt. Col. Carroll Payne lost 24 of the 44 crew members in his four-aircraft flight. Acting as summary court officer, it was his responsibility to notify their families. In the course of carrying out this grim duty, he learned that, in addition to the tragedy of having lost a husband, a father or a son, these families had also lost a primary breadwinner. Having grown up with five siblings and no father on a sharecropper's farm during the Great Depression, Lt. Col. Payne empathized with their plight.
In the years immediately following the war, Lt. Col. Payne was stationed at Eglin Field in the Florida Panhandle. Years later, he would recount how the officer's club would fill up with military retirees toward the end of each month. They hung out playing poker and gin rummy, eating and drinking on credit because their retirement pay had run out.
As his own retirement from the military approached, Lt. Col. Payne reflected on the financial struggles he had witnessed and resolved to help other military families avoid a similar fate. He began planning and laying the groundwork for the company that would become First Command Financial Services, Inc.
Though there were, of course, numerous investment and financial services firms at that time, none of them were focused on working with military families with mostly modest incomes, or possessed any specialized knowledge of the military lifestyle or benefits. Lt. Col. Payne's plan was to fill that void with a company that worked exclusively with service members and their families, and to hire and train veterans with a thorough understanding of military life and a desire to give back to the military community.
And so, in 1958, Lt. Col. Payne founded the United Services Planning Association (USPA). In the beginning, the fledgling company's focus was on encouraging military families to regularly save and invest a portion of their income. USPA embraced and evangelized a simple but effective concept known as "Pay Yourself First." Service members were encouraged to "put themselves at the top of their personal payroll" by investing a portion of their paycheck for the future and then figuring out how to live on what was left over. First Command Financial Advisors also championed dollar cost averaging1, an approach that involves investing an equal amount of money on a consistent basis, with the effect of buying more shares when prices are low and fewer shares when prices are high. Lt. Col. Payne's objective was clear: he wanted to help military families accumulate a nest egg capable of supplementing their then-extremely-modest pension when they retired.
By the mid-1960s, the company had established a life insurance agency, the Independent Research Agency (IRA) and was offering comprehensive financial plans consisting of what were referred to as the "three cardinal cornerstones" – savings, investments and life insurance.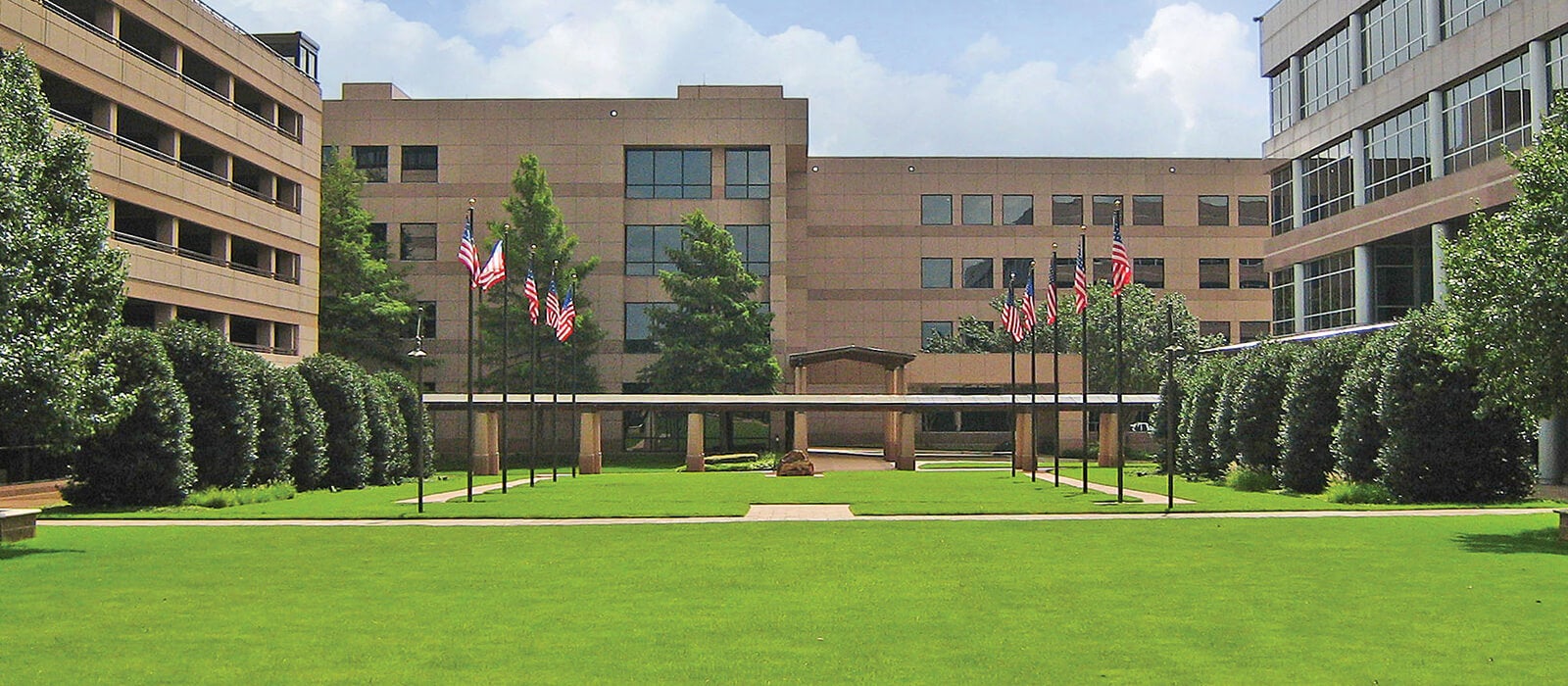 USPA&IRA (1970 – 1996)
By 1970, the broker-dealer and the life insurance agency began operating under the new name USPA&IRA; a name which would remain in use for the next three decades.
USPA&IRA continued to expand its operations in the 1970s, establishing offices near most major military installations on the mainland. In 1979, the company opened its first office outside the continental United States in Hawaii and expanded operations into other locations.
In 1983, the organization founded the First Command Educational Foundation to provide scholarships to the children of active duty military members. The Foundation has since expanded its mission to include providing financial readiness education to individuals and organizations.
---
First Command Bank (1997)
On April 21st, 1997, USPA&IRA opened First Command Bank, an online bank based in the company's Home Office in Fort Worth, Texas. By offering low-interest debt consolidation loans, the bank played a key role in helping military families efficiently pay off high-interest debt, freeing up money they could then allocate to their long-term financial plan.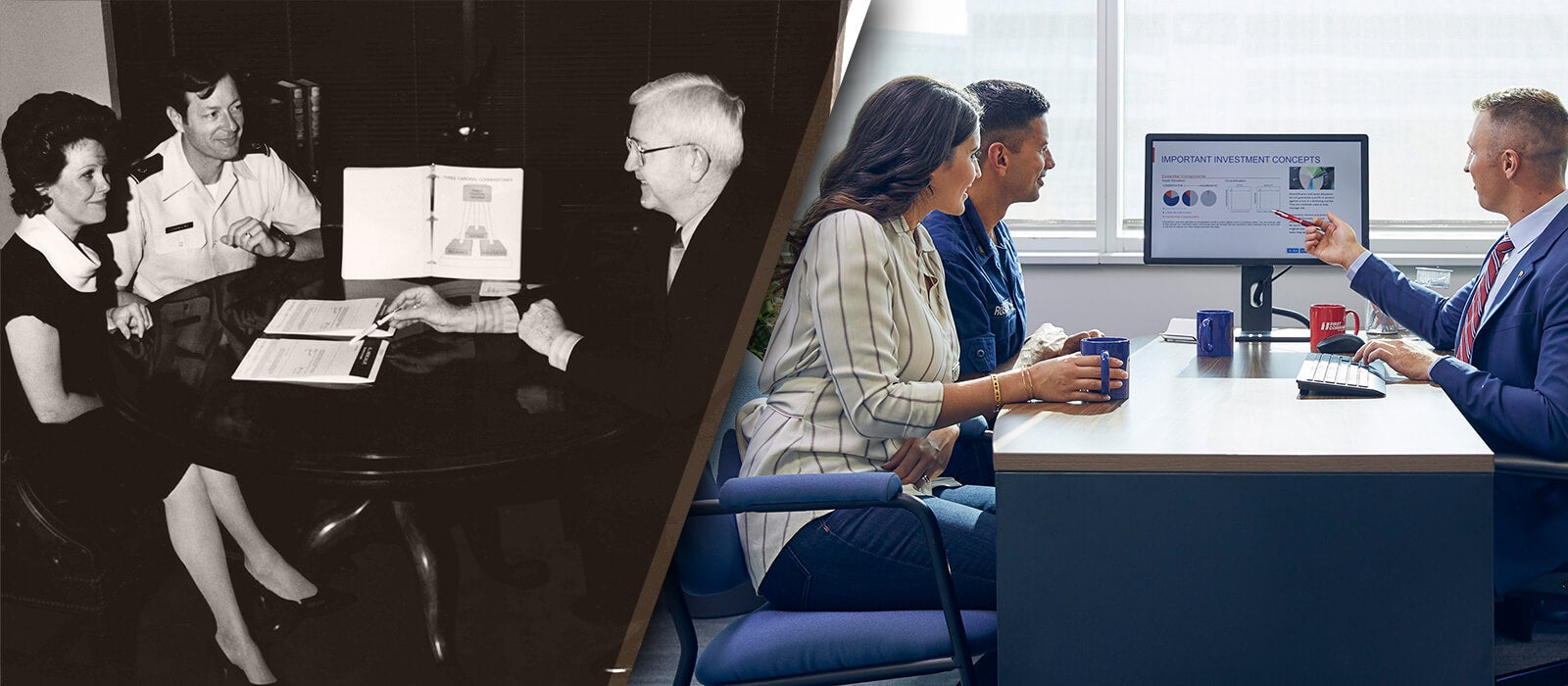 First Command Financial Planning, Inc. (2001 – 2005)
In 2001, USPA&IRA officially changed its name to First Command Financial Planning, Inc. The decision was made to better align the company's name with its mission and the community it was committed to serving.
In 2005, First Command became a Registered Investment Advisor (RIA), a legal designation from the SEC that requires firms to act as a fiduciary.2
---
First Command Continues to Grow (2005 – Present)
A lot of things have changed in the time since Lt. Col. Payne founded our company, but our focus on fulfilling his vision has not. We are committed to our Mission of "Coaching those who serve in their pursuit of financial security" and our Vision of "Lifelong financial security for our Nation's military families."
Get Started with First Command
To learn more about how we can assist you in your pursuit of financial security, speak with a First Command Financial Advisor today.
1. Dollar cost averaging is the practice of investing an equal amount of money at regular intervals, regardless of market performance. The objective of this investment strategy is to reduce the average cost per share by purchasing more shares when prices are low and fewer when prices are high. The illustration below is a hypothetical example of dollar cost averaging and does not represent the past or future performance of any particular investment. While not assuring a profit or protecting against a loss, dollar cost averaging can help remove emotion from investing. But as it involves continuous investment in securities regardless of fluctuating price levels, investors should consider their financial ability to continue purchases through periods of low price levels.
2. Registration as an Investment Adviser with the SEC does not imply a certain level of skill or training.