First Command CPOA Debit Card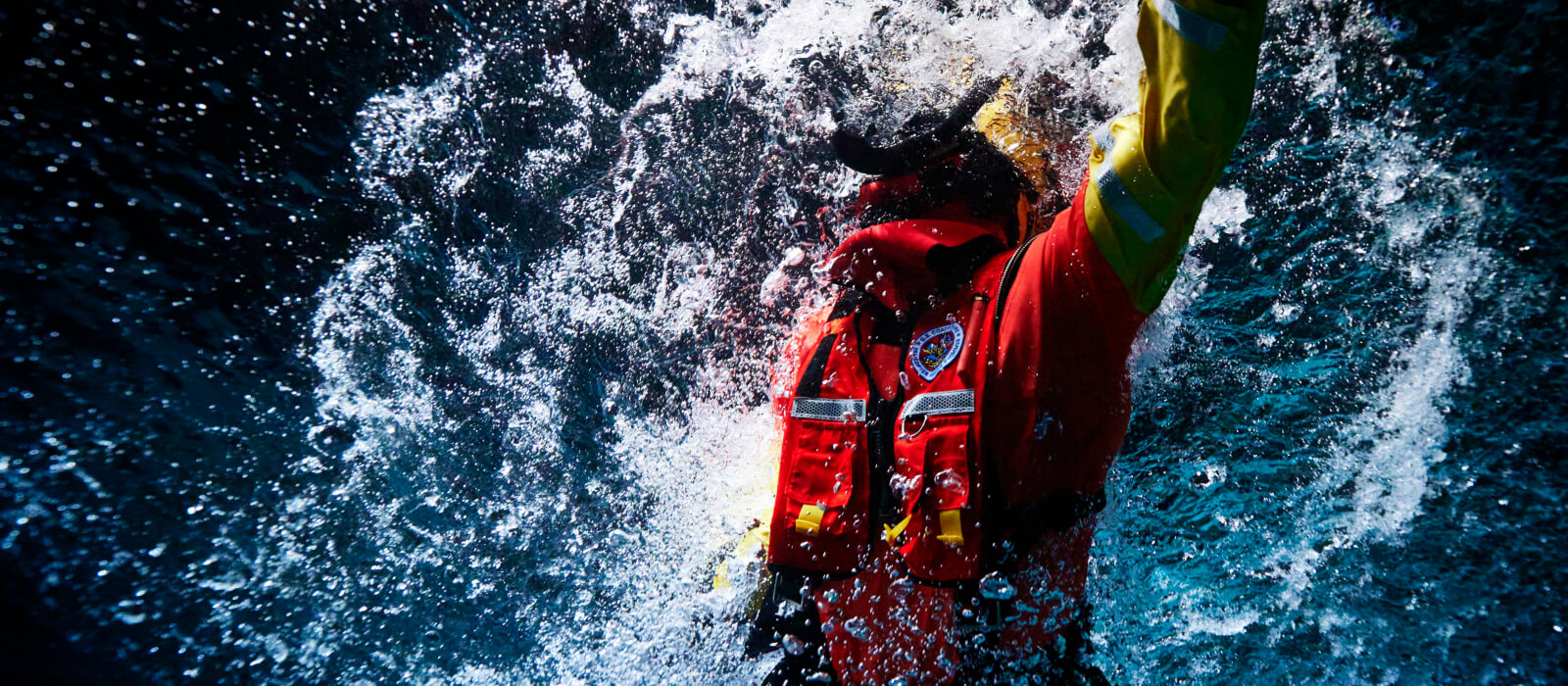 First Command Debit Card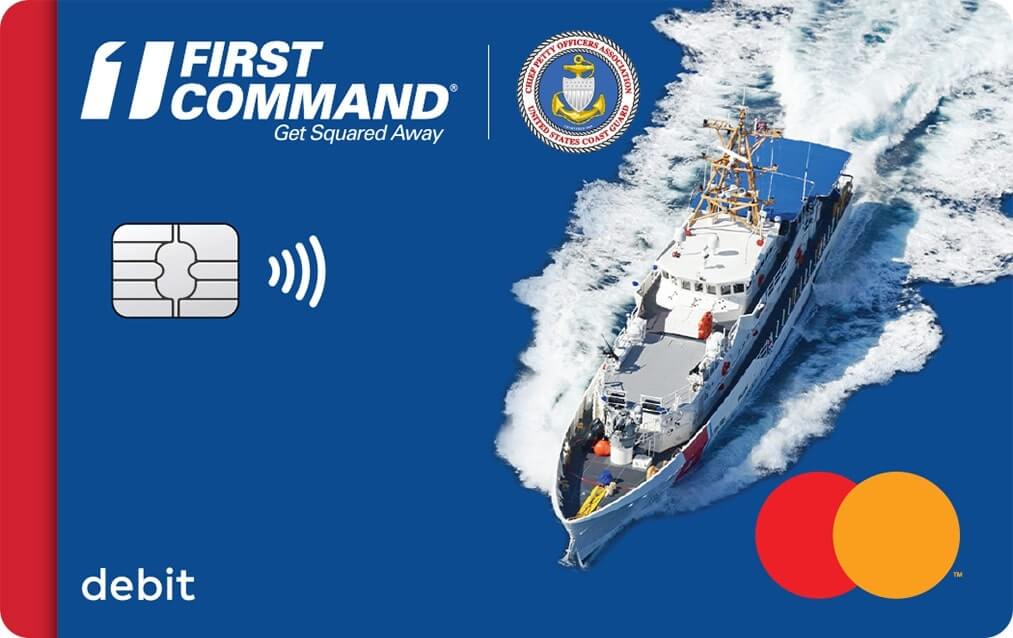 The First Command Debit Card, exclusively for U.S. Coast Guard Chief Petty Officers Association (aka CPOA) members, provides easy access to your First Command checking account. Get the cashless convenience of a card that's accepted worldwide and backed by the strength and security of Mastercard®. This special edition card also includes an annual U.S. Coast Guard CPOA membership with the dues on us, every year.*
Accepted at millions of locations worldwide
Enjoy contactless purchases with a tap
Access up to $3,500 per day in point-of-sale purchases
Access up to $1,000 per day in cash withdrawals through any major ATM network
View real-time details of debit transactions
No foreign transaction fees
CASHLESS CONVENIENCE, WHEREVER YOU GO
Safe, secure, accepted worldwide with your annual CPOA dues on us.
Terms and Conditions
Here's how to receive your bonus offer:
Offer limited to new members of the U.S. Coast Guard Chief Petty Officers Association (aka CPOA)
Use your First Command Bank MasterCard® debit card to pay for your annual U.S. Coast Guard CPOA dues valued up to $48*
Set up and receive Qualifying Direct Deposits of $1,000 or more within ninety (90) days of opening new Command Checking account.
A "Qualifying Direct Deposit" is a direct deposit of regular monthly income – such as your salary, pension or Social Security benefits, which are made by your employer or other payer – using account and routing numbers that you provide to them. Examples of non-qualifying transfers and deposits include the following: teller deposits, wire transfers, debit card transfers, ATM transfers or deposits, Online and Mobile Banking transfers or deposits, or transfers from a bank or brokerage account or your First Command investment account.
*First Command Bank U.S. Coast Guard CPOA Program clients are eligible to receive one statement credit up to $48 per account every year for the annual dues of the U.S. Coast Guard CPOA Members must use their First Command Bank MasterCard® debit card to qualify for the bonus. Please allow 1-2 statement cycles after the qualifying Annual Dues are charged to the eligible account for the bonus to be posted to the account. Only annual membership dues associated with the U.S. Coast Guard CPOA will be eligible towards the account bonus.
After you satisfy all requirements above, we will deposit the earned bonus directly into your new Command Checking account within 2 statement cycles. The new Command Checking account must be open and in good standing up to and including the date any earned bonus is paid in order to receive the bonus.
To receive your bonus, you must provide all information we require in connection with opening the account. This includes information we require to identify each account owner and to report the bonus to the Internal Revenue Service (IRS), including a validly completed IRS Form W-9 or Form W-8 (as applicable). The value of this bonus may constitute taxable income to you. To the extent required by law, First Command Bank may withhold tax or other amounts from the payment. First Command Bank may issue an IRS Form 1099 (or other appropriate form) to you that reflects the value of such bonus. Please consult your tax advisor, as neither First Command Bank, its affiliates, nor their employees provide tax advice.
Offer is limited to individuals who have not owned or co-owned a First Command Bank checking account within the last twelve (12) months. Fiduciary accounts (e.g., trusts) and business accounts are not eligible for this offer. Offer cannot be combined with any other checking offer and is limited to one bonus per account and per customer.
Offer may expire at any time. First Command Bank may change or discontinue this offer at any time without notice.
Rates are current as of May 4, 2023, subject to change and without notice. Command Checking at 0.01% Annual Percentage Yield (APY). Minimum balance to obtain the annual percentage yield disclosed - You must maintain a minimum balance of $1,000.00 in the Account each day to obtain the disclosed annual percentage yield. Fees could reduce the earnings on the account.
First Command issues an ATM surcharge rebate of up to $10 per statement cycle. Use of non-First Command Bank ATMs may be subject to a surcharge fee by the ATM owner. First Command refunds up to $10 in other banks' ATM surcharge fees for transactions using their ATMs. Use your ATM/Debit Card at any of the ATMs listed on this site, https://www.moneypass.com/atm-locator.html without paying a surcharge. You can also use the convenient ATM locator found on the login screen of MobileCommand banking app.
In the event your Mastercard® Debit Card is lost or stolen, call 888-763-7600 within the U.S., 24/7.