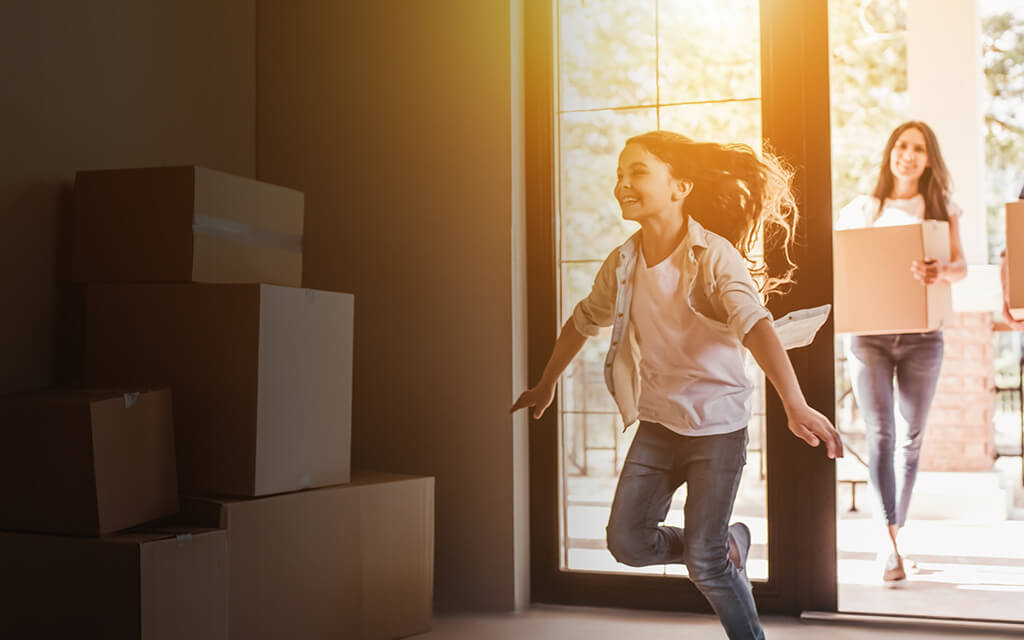 Home Buying Tips for Millennials
Feb 14, 2020 | 5 min. read
Home prices are outpacing earnings. Starter homes are in high demand and short supply. What's a first-time buyer to do?
Homeownership has long been a pillar of the American Dream – and it's no different for today's Millennials. The pride and security of owning your own space, as well as the freedom to personalize it, make it an alluring rite of passage. It's embedded in our culture. After all, one of the first games children learn to play on their own is "house." Home buying, renovating and flipping look glamorous on HGTV. And who doesn't recognize the famous lyrics of John Mellancamp's Pink Houses, inspired by the homeownership aspirations of small-town Americans?
In addition to the emotional pull, the financial benefits are attractive to Millennials, too. Real estate has a proven track record of long-term appreciation, so homeownership can be an excellent way to build wealth.
But adulting isn't so clear cut these days. Although job growth is strong and mortgage rates are low, Millennials are finding it harder to make the jump from renting to owning. In fact, according to the Wall Street Journal article, "Financial Crisis Yields a Generation of Renters," the percentage of homeowners ages 25 to 34 decreased from 48 percent in 2001 to 40 percent in 2018. And the National Association of Realtors reports the median age of home buyers is 46 – the oldest since they started tracking it almost 40 years ago.
Basic principles of economics are working against first-time buyers: high demand and low supply for affordable homes. CNBC reports that prices for starter homes have increased 57.3 percent over the last five years. Over the same time period, inventory has decreased by 23.3 percent.
In addition, real estate prices are growing faster than earnings. The Wall Street Journal article notes a 21 percent median home price rise from 2000 to 2017 after adjusting for inflation. Discouragingly, that compares to an inflation-adjusted two percent increase in median household incomes over the same time period.
There are also generational and lifestyle forces at work. Millennials grew up during the Great Recession, so they're no strangers to the risks associated with real estate investments. As a generation, they're waiting longer to get married, so they're not enjoying the financial benefits of a combined household until later in life. They're saddled with student loans. And last, they embrace the "experience" lifestyle, meaning they value unique experiences over material purchases.
Just because it's not easy, though, doesn't mean it's not possible. If you're an aspiring first-time buyer, there are a number of things you can do to get on track. Here are six key home buying tips for Millennials.
 1.  Make a plan.
Your First Command Financial Advisor can help map out a detailed plan toward homeownership. The unknown is always scary, so just going through the planning process and tracking your progress can provide the confidence and motivation you need.
2.   Set a realistic target.
Working with your Financial Advisor, pinpoint a price range for your future home and set it in stone. Although it may be tempting to consider homes above this range and your realtor may assure you that you can qualify for a bigger mortgage, don't deviate from your plan
3.   Save for the down payment.
This can be the toughest part, and it should be detailed in your financial plan. Practice discipline and stick with it.
4.   Research.  
Get to know the neighborhoods you're considering. Make a list of your priorities and keep an eye on prices in the areas that are most attractive to you.
5.   Be patient.  
Buying a home is a big decision, so proceed with caution. Work with a qualified professional, never make an emotional decision and know that there is more than one house out there for you.
6.   Resist the Instagram culture.  
It's fun to post photos of new experiences, but make sure you're not racking up unnecessary expenses in the process. You'll need to adopt consistent, disciplined behaviors to change your financial situation. But the satisfaction of making your dream a reality will far outweigh the short-lived thrill of "likes."  
If you're a home buyer in the military, there are also a number of unique benefits and challenges to consider. Both active duty service members and veterans can take advantage of VA loans, which have appealing features such as:
No down payment requirement, so you can finance 100 percent of your home.
No stipulation for private mortgage insurance, which is normally charged to buyers who make a down payment that is less than 20 percent of the purchase price.
More flexible qualification guidelines, so they are easier to qualify for than conventional mortgages.
On the flip side, active duty home buyers should take into account how often they will be relocating before signing on the dotted line. If you expect to PCS every 3-4 years — as many service members do — the tedious process of home buying and selling, as well as the financial risk, may make the purchase of a home less attractive.
If you're serious about taking the next step, don't get bogged down in the gloom and doom. There are currently a number of positive economic forces that can benefit you, including low mortgage rates and an accessible lending environment. Talk with your Financial Advisor today about your goal of homeownership and make a plan to get there. And be sure to check out Financial Planning for Millennials in the Military for additional resources.
Get Squared Away®
Let's start with your financial plan.
Answer just a few simple questions and — If we determine that you can benefit from working with us — we'll put you in touch with a First Command Advisor to create your personalized financial plan. There's no obligation, and no cost for active duty military service members and their immediate families.