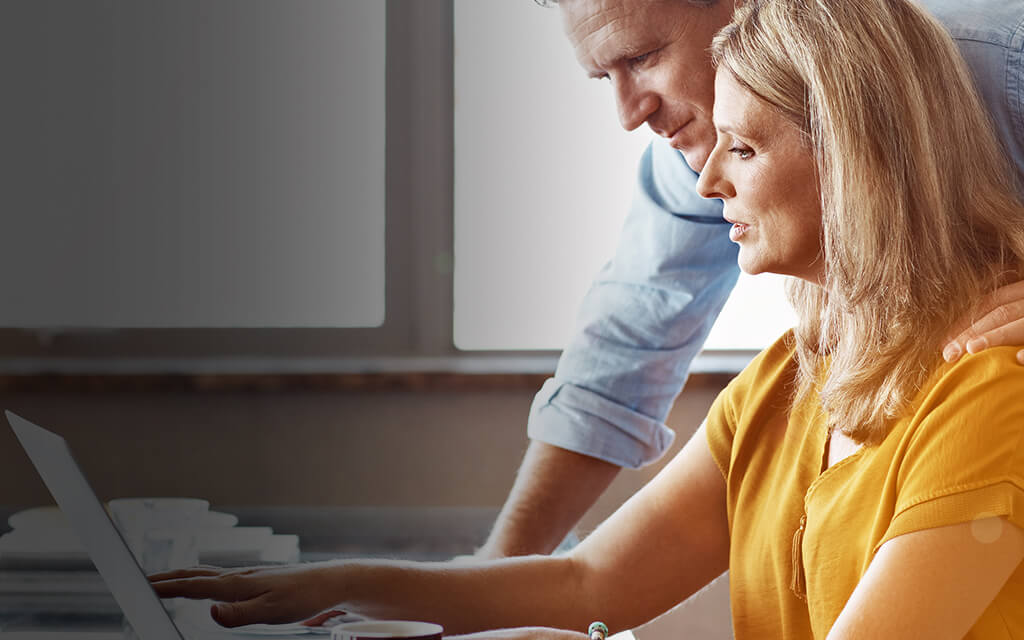 The Sandwich Generation is Feeling the Squeeze
Nov 1, 2019 | 5 min. read
Caring for elderly parents and adult children at the same time is a lot to chew on for many middle-aged Americans.
Who's in the sandwich generation?
This term was originally used in the 1970s and 1980s to refer to women who care for both young children and aging parents. Decades later, the sandwich generation has expanded to include men and women primarily in their 40s and 50s who are caught between two generations of family members needing support.
According to the Pew Research Center, almost half of Americans (47 percent) have at least one parent over age 65 and either a child at home or an adult child whom they are supporting. And 15 percent of middle-aged Americans are supporting both younger and older relatives.
What is causing this shift? There are a number of contributing forces.
Seniors are living longer.
For centuries, global life expectancy has risen consistently thanks to advances in healthcare, nutrition and education. But living longer comes with financial challenges such as limited employment options, rising medical costs and the possibility of outliving savings.
The August 2019 First Command Financial Behaviors Index® results indicate a swell in the number of middle-class military families experiencing the financial impact of caring for an older relative — 46 percent, up from 13 percent in 2012. The average monthly cost of care has also increased in that same time frame, — from $1,300 to $2,301.
An aging parent may also require assistance with daily activities, transportation to appointments and emotional support. Depending on the level of required assistance, paying for professional care can be cost prohibitive. As a result, it's not uncommon for families to find themselves caring for an elderly parent in their own homes.
Young adults are struggling to achieve financial independence.
Kids these days. They grow up, venture out into the world — and then come back. The boomerang effect is real, with 21.9 percent of Americans living with their parents, according to Zillow. This reflects an increase of over nine percent since 2000.
Many Millennials simply can't afford to move out, particularly if they live in an expensive metro area. Thanks to the housing crisis and the Great Recession, they entered the workforce when opportunities were few, and they're still playing catch-up. The economy and job market have recovered, but so have real estate and rent prices, making it harder to fly the coop.
Cash-strapped young adults may also be burdened by student loan debt, and overall, they're delaying marriage and the potential savings that result from combining households. Zillow research points out that the majority of Americans are not financially independent today until age 26. By contrast, in 1980, 1990 and 2000, that age was 23.
Prepare in advance.
At this stage in life, you may be looking to downsize, travel or reignite your career. So if you find yourself in the position of being a multigenerational caregiver, you may need to adjust your expectations. And if you're welcoming a family member into your home, be sure everyone agrees on a plan to share financial and household responsibilities. Enlisting your children to play a role in caring for their grandparents can actually be a great way to foster a deeper connection between them.
Talking to your parents about money can be uncomfortable, especially if they are inclined to be guarded about their financial affairs. According to life and long-term care insurance provider Genworth, only half of baby boomers surveyed had engaged in talks with loved ones about topics such as medical treatment, wishes, plans should they can no longer take care of themselves, or how to pay for care. But only by opening the lines of communication  can you ensure that everyone is on the same page.   
Most importantly, remember to practice self-care. This means carving out time for yourself and your immediate family members, as well as looking after your personal finances. Maintaining your own physical and mental health is essential not only to your own happiness and fulfillment, but to your ability to effectively meet the needs of your loved ones.
Meet with your Financial Advisor to adapt your financial plan to your new situation. Your advisor can also help you explore long-term care insurance to  lessen the likelihood of having to rely on your children as you age. And if you're caring for a veteran or service member, take advantage of military-specific resources to meet your unique needs.
Get Squared Away®
Let's start with your financial plan.
Answer just a few simple questions and — If we determine that you can benefit from working with us — we'll put you in touch with a First Command Advisor to create your personalized financial plan. There's no obligation, and no cost for active duty military service members and their immediate families.