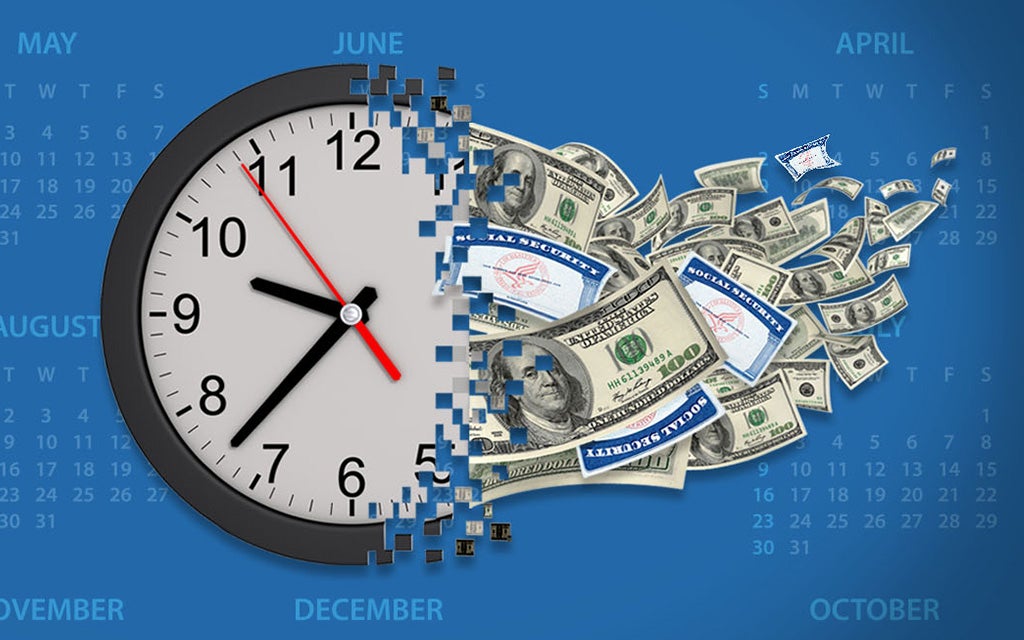 When Should I Take Social Security?
Aug 26, 2022 | 6 min. read
Know the facts—and your options—before you decide.
When it comes to timing your retirement and your acceptance of Social Security benefits, there is no "one-size-fits-all" solution. These important decisions depend on many factors and unknown variables, and they must take into account your personal and family situation. The Social Security Administration has a wealth of information, including the option to establish an online account that will allow you to receive personalized estimates of future benefits based on your actual earnings. We broke this information down to give you a head start with your planning.
Determine Your Eligibility
For years, full retirement age—or the age at which you are eligible to receive full Social Security benefits— was defined as age 65. However, as Americans continued to live longer, healthier lives, Congress saw the need to increase this milestone in order to slow the depletion of the Social Security Trust Fund. The 1983 Social Security Amendments raised the full retirement age beginning with people born in 1938 or later, and it gradually increases to age 67 for people born after 1959.
That doesn't mean you have to wait until your full retirement age to start receiving Social Security. In fact, if you have earned the 40 credits that make you eligible for Social Security benefits, you can start receiving them as early as age 62, or as late as age 70. However, the earlier you start receiving them, the less your benefit will be. Conversely, the later you start receiving them (up to age 70), the more your benefit will be.
Though benefits are reduced by only a fraction of a percent for every month before your full retirement age, it adds up over time. For example, if you were born in 1960 and choose to begin receiving your retirement benefits when you turn 62, your monthly benefits will be 30 percent less than if you waited until your Full Retirement Age (FRA) of 67. One question to ask yourself is: are you more comfortable getting less money for a longer period of time or more money over a shorter period of time?
Make an Educated Guess at Life Expectancy
No one wants to think about their mortality, but retirement planning requires that you ask yourself some tough questions. Since none of us can know with certainty how long we will live, we can only rely on historical family data, health history and lifestyle choices to make our best guess.
According to the Social Security Administration, a man reaching age 65 today can be expected to live, on average, until age 84 and a woman reaching age 65 today can be expected to live, on average, until age 86. But one out of every four people who are alive today at age 65 will live past age 90, and one out of every 10 will live past age 95. Happily, your golden years may last longer than you think, but the reality is you'll need to pay for them.
Dream Big, or Not So Big
For many years, the conventional wisdom was that people would only need only about 70 percent of their pre-retirement income in retirement. However, a recent study in The Wall Street Journal suggests that may not be enough for most people today.
Research participants were asked details about how they plan to spend their time once they retire. Based on their input, dollar amounts were assigned to their activities and a frightening new percentage emerged: 130 percent of their pre-retirement income would be required to live the life they had imagined. Obviously, a life of travel and dining out will cost more than going to the office every day, so it's important to be realistic and plan accordingly if your desired retirement lifestyle is more glamorous than your current one.
On the other end of the spectrum, if you want to keep working either full- or part-time, keep in mind that your benefits will be temporarily reduced by $1 for every $2 you earn over the stated earnings limit, which is $19,560 for 2022. This reduction only applies before you reach full retirement age, at which point the benefit is recalculated to adjust for the time when your benefits were reduced. For those striving to increase their benefits at full retirement age, this is an option to consider.
Make a Plan
It's important to remember that your estimated Social Security benefits are just that—an estimate—based on many factors, including potential earnings changes and adjustments due to cost of living increases. In addition, they are based on current law, which is subject to change. Reserves that help fund the program are projected to be exhausted by 2035, which has caused warning bells to ring for years.
Social Security is one important component to financing your retirement, but most people will need several sources of income to meet all of their needs. To get a feel for how much you'll need to fund your retirement and put a plan in place for achieving your goal, contact a knowledgeable First Command Financial Advisor.
When considering taking Social Security benefits, the Social Security Administration recommends that you ask yourself these questions:
Do you intend to keep working?
If you haven't reached full retirement age, this could limit the benefits you receive now. 
Do your family members typically live until an old age?
If so, you may want to hold off on taking benefits.
How is your health?
If it's poor, you may want to opt for an earlier start date than someone in perfect health.
Do you have health insurance?
Remember that Medicare normally doesn't start until age 65.
Do you qualify to receive benefits as a widow, widower or surviving divorced spouse?
You may have other options to consider.
Can you afford to wait beyond your full retirement age to receive benefits?
If so, you may be eligible for delayed retirement credits, which could mean a higher benefit.
Do you have family members that qualify for benefits on your record?
Your decisions may affect them.
Get Squared Away®
Let's start with your financial plan.
Answer just a few simple questions and — If we determine that you can benefit from working with us — we'll put you in touch with a First Command Advisor to create your personalized financial plan. There's no obligation, and no cost for active duty military service members and their immediate families.