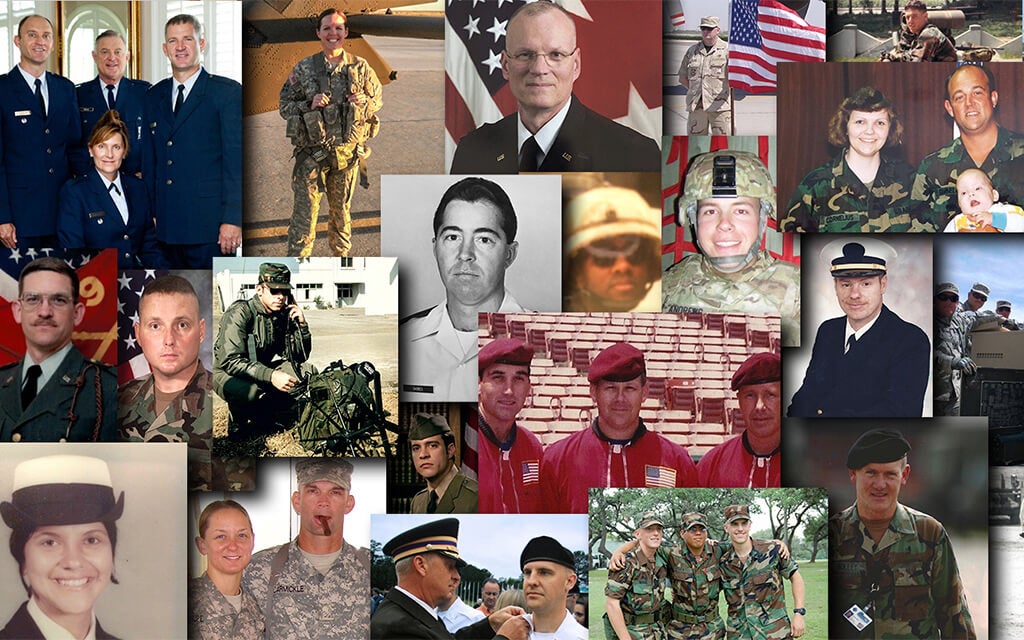 One Hundred Years of Honoring Our Veterans
Oct 25, 2018 | 8 min. read
Though the official end of World War I was marked by the signing of the Treaty of Versailles in Paris on June 28, 1919, it was the cessation of hostilities on November 11, 1918 that was burned into most people's memories as the end of the conflict. And so, on November 11, 1919, Americans recognized Armistice Day. Congress adopted a resolution on June 4, 1926, requesting that President Calvin Coolidge issue annual proclamations calling for the observance of November 11th with appropriate ceremonies. Then, on May 13, 1938, a Congressional Act made the 11th of November a legal holiday "to be dedicated to the cause of world peace and to be hereafter celebrated and known as Armistice Day."
In 1945, World War II veteran Raymond Weeks from Birmingham, Alabama, had the idea to turn Armistice Day into a celebration of all veterans. Weeks led a delegation to Gen. Dwight Eisenhower, who endorsed the idea of National Veterans Day. Though Weeks began celebrating the holiday in Alabama in 1947, it was not until seven years later that U.S. Representative Ed Rees from Kansas presented a bill establishing the holiday through Congress. President Eisenhower signed the bill into law on May 26, 1954. Congress amended the bill on June 1, 1954, replacing "Armistice" with "Veterans," and it has been known and celebrated as Veterans Day since. This November 11, we will pay tribute to the bravery and sacrifices of American veterans – living and dead – for the 100th consecutive year.
The Power of 11
In 1968, the Uniform Holidays Bill was passed by Congress, moving the celebration of Veterans Day to the fourth Monday in October. The law went into effect in 1971, but in 1975 President Gerald Ford returned Veterans Day to November 11, citing the historic significance of the fact that the armistice between the Allies of World War I and Germany was signed in "the eleventh hour of the eleventh day of the eleventh month" of 1918. Even today, Veterans Day is commemorated by some with the ringing of bells or a simple moment of silence at that precise moment.
U.S. Veterans Today
There's still a strong tendency to think of Veterans Day only as a tribute to those who served in the distant past – when photography was black and white and airplanes had propellers. But the inevitable march of time has, of course, substantially altered the demographics of living veterans. Here is a snapshot of who they are today:
There are approximately 21.3 million living U.S. veterans
16.1 million served during at least one war
7 million served during the Vietnam War
5.5 million served during the Persian Gulf War
2 million served during the Korean War
Of the 16 million Americans who served during World War II, approximately 558,000 are still alive
2 million veterans are women
The three states in which the most veterans reside are California (1.8 million), Texas (1.7 million) and Florida (1.6 million)
Watch our video tribute to America's veterans.
Get Squared Away®
Let's start with your financial plan.
Answer just a few simple questions and — If we determine that you can benefit from working with us — we'll put you in touch with a First Command Advisor to create your personalized financial plan. There's no obligation, and no cost for active duty military service members and their immediate families.