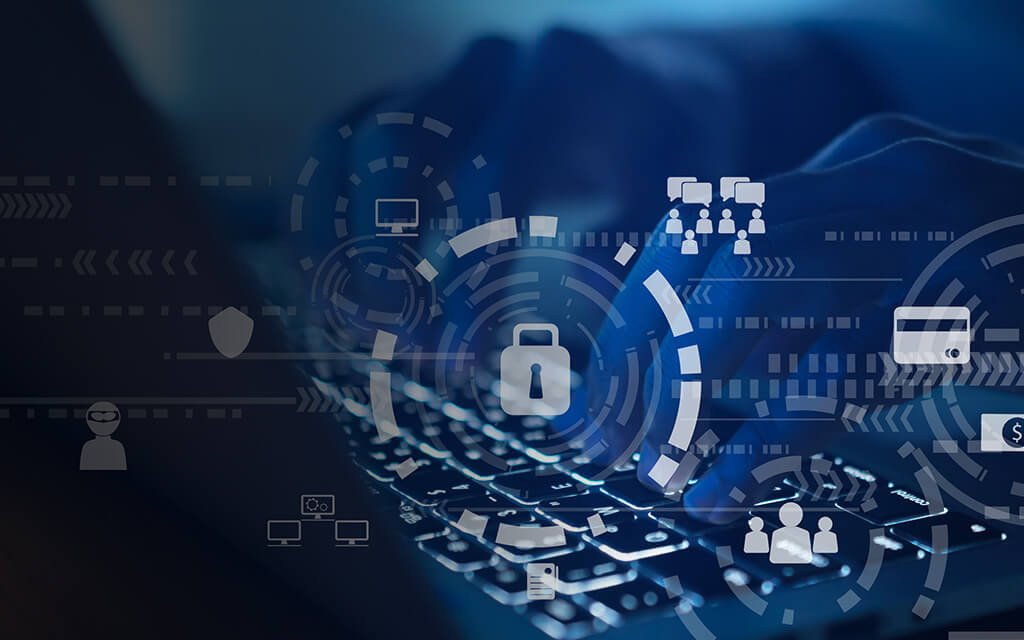 Preventing Fraud as a Veteran or Military Member
Oct 15, 2019 | 7 min. read
Veterans and services members are more likely to be a victim of fraud. Here's what you can do about it.
Military spouses know their significant others' social security number better than their own. They often have to write it down or recite it multiple times a day, whether it's at the doctor's office or in line at the pharmacy. Veterans and service members have written down personal, identifying details on countless documents ever since their enlistment. A DD-214 is often required for many benefits available to veterans, and any number of prying eyes might view their private information.
With so much shared, it's no wonder current and former service members are more likely to be a victim of fraud. In fact, if you are a United States military veteran, you are twice as likely to lose money to fraud than non-veterans, according to a 2017 AARP study.
Unfortunately, you are not just more likely to be preyed upon, you might also lose more money overall than non-military victims. According to a recent report by the Better Business Bureau, military spouses and veterans have a higher average rate of loss to scammers and other marketplace fraud. The report mentions that military consumers reported losing significantly more money as a result of employment fraud compared to the average consumer loss in 2020.
So how do thieves obtain information in the first place?
Scammers might target military personnel through a number of tactics, but typically there are two types of fraud that service members and veterans should be particularly aware of: affinity fraud and benefits fraud.
Affinity fraud happens when a scammer gains access or trust by pretending to be a fellow veteran or claiming they work for an organization that supports the military in some capacity. Some of the most common types of affinity fraud include deployment scams, where a fraudster claims that he or she is being deployed and needs to sell an expensive item quickly at a significant discount, rental or real estate scams promising veteran discounts, and phishing scams where a fraudster calls a veteran or service member claiming to be with the VA. To prevent becoming a victim, remember to never send a wire transfer for any purchase, always research the property or management company thoroughly and know that the VA will never ask for sensitive, personal information by phone, email or text message.
The other type of fraud you should be aware of is benefits fraud. This occurs when a scammer manipulates or gains access to a military member or veteran through nefarious means. Some of the most common types of benefits fraud include any financial or investment agency attempting to charge for military records, an investment or pension scam where the fraudster claims that a veteran is entitled to additional benefits that can be secured by reviewing the veteran's investment portfolio, and buyout scams, where the scammer claims to give cash up front for the veteran's future pension or disability payments. To protect yourself against these situations, remember that your military records are already available for free through your local VA, always check the credentials of an investment advisor through your state's regulatory office, and only use VA accredited representatives when dealing with VA benefits.
Why are veterans a target?
One reason is guaranteed income. Scammers are aware that military personnel and veterans likely receive a steady monthly income or a government pension. When timing their attack, they often solicitate knowing that the victim recently or will soon receive their guaranteed payment. Because it is well known that veterans are eligible for the G.I. bill, fraudsters may also try to prey on victims by using education-based scams.
Scammers may also target veterans simply because of their association to the military. They might try to lead victims into a fraudulent arrangement by pretending to be or work with veterans.
Unfortunately, wounded veterans might be at an even higher risk of fraud. Scammers could easily use the veteran's combat-related injuries, like post-traumatic stress, to manipulate them into disclosing personal or sensitive information.
Veterans are also considered easy prey for identity thieves because veteran data has been available for purchase on the dark web since 2014 when the Office of Personnel Management (OPM) was hacked and the social security numbers and security clearance information of 21.5 million individuals was exposed. The hackers also stole 5.6 million sets of fingerprints.
How to prevent fraud:
Although the federal government is taking steps to help curb veteran identity theft, the best way to prevent becoming a victim of fraud is by taking action yourself. Here are some tips for preventing fraud as a veteran or service member:
Set up an active duty alert before you deploy – To set up an alert, contact one of the credit bureaus and request an active duty alert. That bureau will contact the others. By setting up this alert, businesses will have to take extra steps before granting credit in your name and you will be taken off the marketing list for prescreened credit cards for two years, unless you request otherwise. The alert lasts for one year unless you ask for it to be removed sooner and it can be renewed if your deployment lasts longer.
Check your credit report often – One of the simplest ways to stop fraud is to be aware of everything that hits your credit report as soon as it happens. You can visit www.annualcreditreport.com to check your reports for free. You're entitled to one free copy every 12 months. Don't be fooled by other sites. This is the only federally authorized website for free credit reports.
Set up alerts with your bank – Many financial institutions offer alerts that can protect you if suspicious activity occurs within your account, such as sending you a notice if your balance goes below a certain level or if there is a charge on your credit card above a certain amount.
Shop safely – If a web address begins with "https" rather than "http," it is generally secure. Avoid financial transactions on "http" sites.
Set up initial fraud alert — If you are concerned about identity theft after an incident like losing your wallet, it is smart to sign up for initial fraud alert. Contact one of the three credit reporting bureaus and ask to set it up. They will contact the other two. In the meantime, it is a good idea to only carry the minimum amount of identifying information you require on you.
Restore factory settings on devices before selling — Remember to protect your personal information when disposing of or selling computers or other electronics. Because these devices can hold sensitive information, it is important to make sure you restore your devices to the factory settings before getting rid of it.
Although preventing identity theft can seem like a lot of work, dealing with the repercussions of fraud are so much more cumbersome. Be vigilant and skeptical, and always do your research before giving out personal information. At First Command, we work hard to keep your information secure. To review our privacy practices and learn more about how we keep our clients' information safe, visit https://www.firstcommand.com/privacy-policies/online-security-policy.
Get Squared Away®
Let's start with your financial plan.
Answer just a few simple questions and — If we determine that you can benefit from working with us — we'll put you in touch with a First Command Advisor to create your personalized financial plan. There's no obligation, and no cost for active duty military service members and their immediate families.