Meet Our Bank Board of Directors
First Command Bank
Board of Directors
Bank Chairman of the Board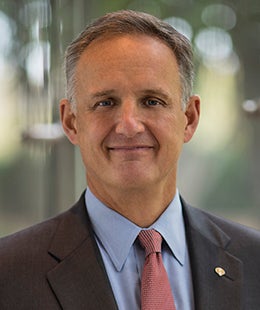 J. Scott Spiker joined First Command Financial Services in September 2007, becoming the first Chief Executive Officer recruited from outside the company. In January 2017, the company's Board of Directors elected him as Chairman in addition to his title as CEO. In 2020, Scott relinquished the CEO title in January and retired from the company in September, staying on as Chairman. In this role, Scott focuses on the continued development of the strategic direction of First Command, reaffirming and strengthening the company's commitment to serving our nation's career military families in their pursuit of financial security.
This emphasis aligns with Scott's own history of military service where, as a commissioned officer in the U.S. Navy, he served as a Surface Warfare Officer onboard a frigate and served as Head of Enlisted Recruiting for the Midwest Region.
Following his military service, Scott served in a number of senior executive roles in the investment, insurance and banking industries. His previous executive leadership positions include: President and CEO of Destiny Health, President and CEO of the Stanton Group, President and COO of Definity Health, and President of the Business Services Group at Dain Rauscher (now RBC). He also served in senior leadership positions at Norwest Bankcorp (now Wells Fargo Corporation) and Mark Twain Bancshares.
Scott is actively involved in both his community and the financial services industry. In August 2014, he became the Chairman of the Board for United Way of Tarrant County and held that position until July 2016. He was also elected to the 2018 Board of Directors for the Financial Services Institute, an organization dedicated to ensuring all individuals have access to competent and affordable financial advice, products and services. Scott is also on the Board of Directors for CaringBridge, a 501(c)(3) nonprofit organization committed to helping those with health issues get the support they need through online outreach.
A 1977 graduate of the U.S. Naval Academy, Scott holds an MBA in Marketing and Finance from the University of Chicago Booth Graduate School of Business. He is married and has two daughters.
Bank Board Directors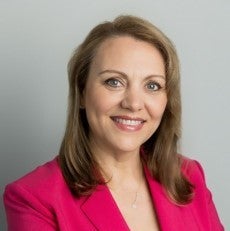 Christina Callas serves on the Board of Directors at First Command Bank. She has distinguished herself as a dynamic retail executive with a proven track record of developing digital capabilities and driving rapid, profitable growth for iconic omnichannel retailers. As the Chief Digital Officer at Total Wine & More, Christina oversees the digital strategy and eCommerce business for America's largest specialty retailer of fine wines and spirits. Under her leadership, Total Wine enjoys the largest market share of online sales of adult beverages.
Prior to Total Wine, Christina built and advanced the online marketing and retail capabilities for Hudson's Bay Company's Lord & Taylor and The Bay, for The Children's Place, and for Aeropostale. As President and COO of Lolly Wolly Doodle, an innovative childrenswear start-up, she oversaw a turnaround of the company's operations to prepare it for a future sale.
Christina holds a Master of Business Administration degree from Columbia Business School and a Bachelor of the Arts from Denison University. Prior to attending business school, she spent ten years in Boston managing various fiduciary support functions for Bank of America's private wealth management group.
In addition to her executive roles, Christina has acted as a consultant, advisor, and board member to several start-up organizations including as an outside board member for Metaverse, a provider of custom finished art, and for LilleBaby, a creator of premium baby carriers.
Christina lives in Chevy Chase, Maryland with her husband and son.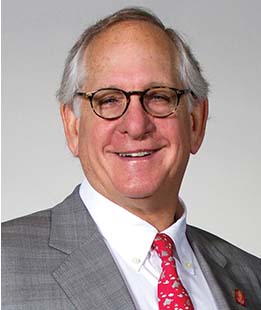 Pat C. Hawkins serves on the Board of Directors for First Command Bank. He joined the Board in the summer of 2014, and presently serves on the Directors Loan Committee and the Risk Management Committee.
He began his banking career in 1975 at Central Bank and Trust as the Assistant Vice President and Advisory Director. In 1978, he joined First Bank of Saginaw as the Vice President and Advisory Director. From 1981 to 1986, Pat served in various capacities at Texas American Bank/Fort Worth and Texas American Bancshares.
In 1986, Pat joined Equitable BankShares, Inc. to open a new national bank, Equitable Bank-Fort Worth. He served as the director of the holding company and the bank. In 1996, Equitable BankShares was sold to Compass Bancshares. He remained with the organization as a Banking Office President until 2000.
In 2000, Pat joined Wells Fargo as Manager of the Specialty Markets Group, a Business Banking Unit in the Dallas/Fort Worth Market before retiring from the bank in 2014 and serving on the Board at First Command Bank.
Pat is involved in a number of community activities. At the Doxology Bible Church he serves on the Board of Elders and Finance Committee. At Texas Health Resources – THR Foundation, he was a member of the Board of Trustees, and Finance and Investment Committees. He has served as a board member at the Union Gospel Mission, Healing Shepherd Clinic, Rotary Club of Fort Worth, and Bible Teaching Resources. And at Southern Methodist University, Pat served on the 2nd Century Campaign Committee.
Pat graduated from Southern Methodist University with a BSEE, MSEE, and an MBA. He graduated from Southwestern Graduate School of Banking in 1980.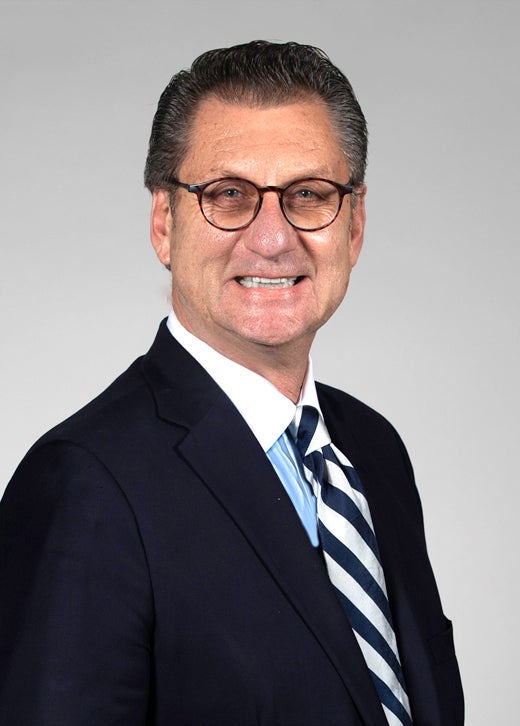 Michael Helak serves on the Board of Directors at First Command Bank, bringing 42 years of financial services industry experience to his current role.
In 1980, Michael began his financial services career in Kansas City after graduating from the University of Arizona with a degree in Finance. His career includes a variety of corporate banking, national banking and commercial group management roles, including municipal and institutional sales and underwriting.
Michael joined U.S. Bank in February 1998 as senior market leader of the central region and retired as market president in September 2022. While at U.S. Bank, Michael was responsible for executing income statement, balance sheet, compliance and credit quality plans with key lines of business including Business Banking, Mid-Market Commercial Lending, Commercial Real Estate, Retail, Private Banking, and Wealth Management and Trust to provide a seamless full-service banking experience to clients.
In addition, Michael was appointed to the Prairie Meadows Racetrack and Casino board of directors in January 2010 and served for six years as Chairman of the Finance Committee and Audit Committee. Further involvement includes the Board of Trustees for Des Moines University where he serves as Vice Chairman of the Finance and Institutional Advancement Committees. He was active within the banking industry as past board member of the Iowa Bankers Association for three years and served as board member for the U.S. Bank Political Action Committee.
Michael currently resides in West Des Moines, Iowa, where he is active in the community with multiple charitable and civic organizations: the United Way of Central Iowa as past campaign cabinet member and co-chair of the Finance and Insurance segment; Executive Committee member, outgoing Director, and Finance Committee Chairman for the Greater Des Moines Partnership; past Chairman Regional Economic Development Board; Financial Services Council board member; past Chairman and Executive Committee member of Junior Achievement of Central Iowa; past Chairman and current Treasurer of Greater Des Moines Committee; past Director and Chairman of March of Dimes of Central Iowa; past Chairman, Treasurer and current board member for Iowa College Foundation; Chairman of the 2017 American Heart Association Heart Ball; past Chairman of the JDRF Regional Heart Walk, both of which set records for attendance and fundraising.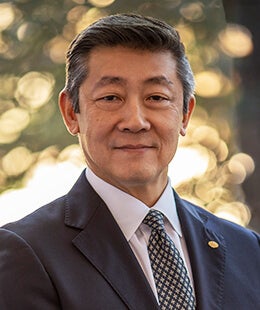 James (Jim) Kim joined First Command Bank in 2018 as the executive vice president and head of consumer banking. Jim led the strategic initiatives to provide differentiated solutions for our client families with expanded call center hours, a new suite of credit cards, and a digital VA mortgage program to name a few. Jim was promoted to Bank President in 2020 and took on the role of President and CEO in October 2021 where he is responsible for leading the strategic vision of the bank to help fulfill the corporate vision of providing lifelong financial security for our Nation's military families.
Jim was born in South Korea and grew up in Malaysia. When he was nine years old, Jim came to the United States. After graduating from high school, Jim entered the United States Military Academy at West Point, ultimately receiving a Bachelor of Science degree in Engineering. During his time at West Point, he was a varsity soccer player with All-Atlantic Conference honors. Upon graduation, Jim served in the U.S. Army Corps of Engineers as a second lieutenant with Airborne and Ranger qualifications. He served a combined 12 years on active and reserve duty as a platoon leader, executive officer and company commander. Jim separated from the United States Army as a major.
In 1992, Jim began his banking career with M&T Bank under the Management Development Program in Buffalo, New York. Jim spent 15 years with the company in the branch distribution, business banking and mortgage departments. During this time, he served as a branch manager, licensed dual employee and regional manager for both branch and business banking.
In 2007, Jim joined PNC Bank as a regional manager for the northeast market in the Bergen County area of New Jersey. After 3 years, his role expanded to include New York state, helping establish PNC's first branches in New York City. This strategic initiative helped the company better serve the New Jersey commuter market. In 2010, he was promoted to EVP and market manager of Central New Jersey, where he oversaw 158 branches spanning 9 counties and managed 1,000 employees. In 2014, he moved to Washington, D.C, to take on the new role of EVP and market manager of greater Washington.
During his time at PNC, Jim was instrumental to helping the company hire and retain military veterans. In 2010, he represented their Retail Banking Group on the company's Military Advisory Council. In the four years that followed, PNC increased the hiring of veterans exponentially and took active strides to support reservists and members of the National Guard during their deployment. As a result of the company's initiative to support veterans, PNC Bank earned the 2014 Department of Defense Freedom Award from Secretary Chuck Hagel.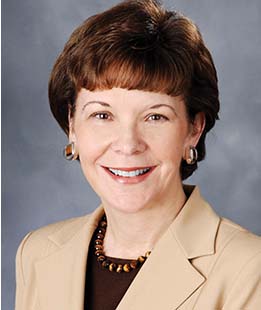 Cindy Milrany serves on the Board of Directors at First Command Bank. She also serves as Freese and Nichols' first and only Chief Financial Officer where she oversees the company's financial, risk and project management systems.
In addition to her role as CFO, Milrany is the firm's Chief Strategy Officer, spearheading strategic and future business planning annually through a consistent process that includes market research, client assessment, and analysis and projections of geographic and service line growth.
Milrany is a champion for Freese and Nichols' continuous improvement journey, which resulted in the company becoming the first engineering firm to receive the Malcolm Baldrige National Quality Award in 2010 – the highest level of recognition for performance excellence in the United States. Cindy also oversees all the firm's corporate functions other than human resources and has increased synergy, collaboration, and respect among those departments and with operations.
She is passionate about her community and currently serves on the Board of the YMCA of Metropolitan Fort Worth and The Women's Center of Tarrant County. Previously, she served on the boards of the March of Dimes and Fort Worth Sister Cities International.
In 2012 Cindy was named "CFO of the Year" by both the Fort Worth Business Press and the Dallas Business Journal.
Cindy is a graduate of Texas Christian University and a certified public accountant.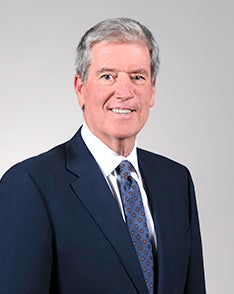 Chris Perkins serves on the Board of Directors at First Command Bank. Throughout his 38-year career, Chris worked with boards and audit committees of Fortune 500 companies and served PricewaterhouseCoopers' (PwC) largest global clients across multiple markets and industries, with an emphasis in energy, financial services and technology.
During his career at PwC, Chris was appointed to leadership roles where he was responsible for driving the strategy and operations of the firm. He managed major client relationships and gained a thorough understanding of board and management responsibilities in dealing with risk and regulatory matters. Chris was PwC's Global Engagement Leader serving a Fortune 100 technology company in its business transformation and execution of more than $100 billion in transactions. He also served as the Global Engagement Leader of two large public global asset managers, helping them navigate the financial crisis and COVID-19 pandemic.
In his role as Vice Chair, Chris led the execution of PwC's strategy across the West and Southwest regions. His responsibilities included ensuring the development of committed relationships between the firm and clients for a broad range of assurance, tax and advisory services, as well as leading a multibillion-dollar business with more than 10 thousand professionals. Chris also served as West Region Assurance Leader in addition to Financial Services Leader and Managing Partner.
Chris received his Bachelor of Business Administration Degree in Business, majoring in accounting, from the University of Oklahoma. He is a certified public accountant and is licensed in California, Oklahoma and Texas. He also serves on the Oklahoma Medical Research Foundation Advisory Council and on the Advisory Board of Clearstory, a construction software business.
Chris and his wife reside in Austin, Texas, and have four adult children. They enjoy snow skiing, hiking, traveling and spending time with their nine grandchildren.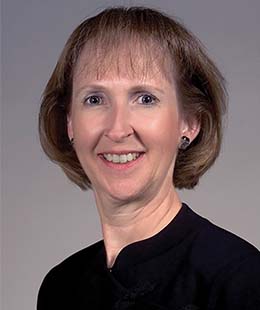 Diane Protho serves on the Board of Directors at First Command Bank. She spent more than 37 years in banking and financial management. Previously, she was a Vice President with Bank of America's Real Estate Banking Group in Dallas, and a Vice President and Trust Officer with JPMorgan Chase in Wichita Falls, Texas, where she administered more than $50 million of personal trust, agency and estate assets.
Most recently she served as the Executive Vice President and manager of First Command Bank's Wealth Management and Trust Services team. The department grew from $40 million in assets to more than $1 billion while under her leadership. She also spent 10 years as the Chief Administrative Officer for a hospice.
Diane is a Summa Cum Laude graduate of Texas Christian University, with a Bachelor of Business Administration degree in Finance. She is also an honors graduate of the American Bankers Association National Graduate Trust School, earning her designation as a Certified Financial Services Counselor.
Diane and her husband, John, reside in Fort Worth.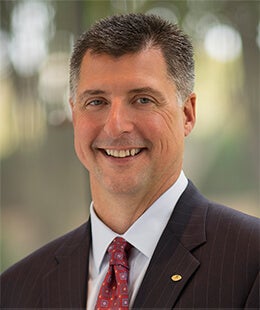 Mark Steffe is the President/CEO of First Command Financial Services, Inc. which provides personal financial coaching to about 290,000 client families around the world. Mark is responsible for guiding the organization in its efforts to make lifelong financial security possible for all military families. First Command accomplishes this by creating lasting bonds with clients through face-to-face coaching and empowering them to develop positive financial behaviors for every stage of their lives. First Command is headquartered in Fort Worth, Texas, and has more than 175 offices worldwide. First Command, through its subsidiaries, maintains more than $35 billion in managed accounts and mutual funds and has more than $62 billion in life insurance coverage in force, while First Command Bank holds more than $960 million in deposits.
Mark joined First Command as a Senior Vice President and Chief of Staff of Advisor Operations in 2010 and has since played an integral role in evolving the client experience in a digital world. At the same time, he has protected the integrity of the face-to-face coaching that is central to the First Command philosophy. Throughout his subsequent roles as Senior Vice President and Director of Advisor Operations for the Midwest Division and Executive Vice President and National Director of Advisor Operations, Mark helped build strong, collaborative relationships between Advisors and the Home Office. This has been crucial in enabling Advisors to help clients pursue their financial goals more effectively and efficiently. His accomplishments and demonstrated leadership ability led to his promotion to President in 2017 and expanded COO responsibility in 2018.
In January 2020, Mark was appointed as the first CEO in First Command's history without military service experience. His selection was the result of an ethos of service to the military gained during more than a decade immersed in First Command's culture, a deep understanding of the challenges faced by our Nation's military families, and in recognition of the demonstrated leadership skills required to guide the organization in its efforts to make lifelong financial security possible for all military families. On day 70 in his new role, Mark was confronted with a once-in-a-generation crisis as a global pandemic was declared. Under his leadership, First Command rapidly adjusted its operations to continue to help military families pursue financial security amidst a volatile economic landscape in which in-person face-to-face coaching was no longer possible. At the same time, at Mark's direction, First Command immediately made financial relief programs available to clients to bolster their financial outlook during the crisis.
To ensure that First Command continually adapts to the needs of military families, Mark and his team regularly meet with clients to seek out their perspectives. During his tenure at First Command, Mark has visited more than 50 military installations in 23 U.S. states and three countries. This personal outreach is supplemented by the First Command Financial Behaviors Index®, a monthly survey that assesses the financial behaviors, intentions and attitudes of career military families. Mark also consults regularly with First Command's Military Advisory Board, a select group of retired senior flag officers and senior enlisted leaders from the Nation's military services. The 10-member board provides Mark and First Command with an independent perspective on issues relevant to First Command's work, as well as advice on how to best serve the interests of military clients.
In his role as President/CEO, Mark has spearheaded inclusion initiatives for First Command. Under his leadership, First Command is striving to create a more inclusive culture in which all employees and Advisors feel trusted, valued and empowered. For Mark, advancing equality is not just the right thing to do from a business perspective, but a personal imperative born from a desire for everyone to have the same opportunities he has had in his career. In service of this goal, Mark committed to the CEO ACT!ON pledge for diversity and inclusion in 2020. He also championed the hire of the company's first Diversity & Inclusion Director. In recognition of Mark's leadership during the pandemic and on issues of diversity and inclusion, he was nominated as one of the Dallas Business Journal's Most Inspiring Business Leaders of 2020. Mark was also recognized in 2020 as a member of the Fort Worth 400, an annual list by Fort Worth Inc. magazine of influential community leaders.
Mark actively supports several charitable endeavors, including the annual Spirit of Giving campaign by United Way of Tarrant County and the First Command Educational Foundation (FCEF). United Way of Tarrant County is a local charity focused on providing leadership and harnessing resources to solve persistent social challenges, while FCEF is a nonprofit organization dedicated to empowering those who serve our Nation by improving their financial literacy. FCEF accomplishes this goal by offering approximately $130,000 in annual scholarships and financial education to America's military servicemembers, civilian federal employees and their families. In addition to his philanthropic pursuits, Mark is active in LeaderPrime, which fosters connections among Fort Worth business leaders new to the city or to their roles.
Mark graduated with high honors from the University of Illinois, earning a Bachelor of Science degree in Finance. He holds Series 7, 8, 23, 63 and 65 securities registrations. He completed the Harvard University Advanced Management Program in 2015.
He lives in Fort Worth, Texas along with his wife and five children. On any given day off, you can find him attending one of his children's sports games or cooking family dinners.