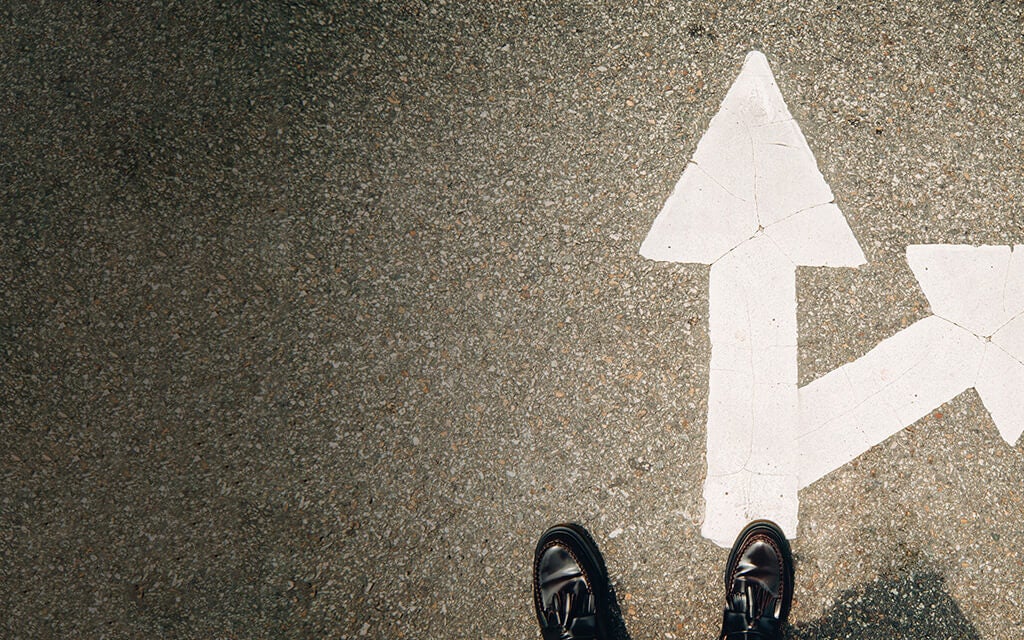 How to Transition from Military to Civilian Life
Jan 8, 2021 | 5 min. read
If your New Year's resolution is to find a new career outside of the military, here are seven steps you can take.
Out with the old, in with the new. As you consider the year ahead, take the time to reflect on the ups and downs of the past year and how you can advance your personal and professional goals going forward. If you are planning to transition out of the military in the near future, now is the time to prepare for your next career. 
Here are some steps you can take to transition from a military life to a civilian life while finding a job you are passionate about.
Take advantage of transition programs while you still have access to them. Attend a Transition Assistance Program (TAP) workshop to learn about career exploration and job search strategies. TAP workshops also offer resume, cover letter and interview preparation.
  2. Include transferrable skills on your resume. While it may seem like what you did in the military has no relation to any jobs in the civilian workforce, you may be surprised to learn your skills and accomplishments can cross over into the corporate world. Leadership, organization and working well under pressure are all military-related skills that are valued in the civilian workforce.
  3. Start networking. Although networking can be more challenging for veterans, there are hidden resources at your advantage. If you don't have civilian employer connections or an alumnus to rely on, start by asking your fellow service members and leadership to connect you with those they know in the corporate world. It's also a good time to get a LinkedIn account and start building an online network.
 4. Don't underestimate the power of an informational interview. Seek out those in your area who are in roles you might be interested in, then ask them to join you for coffee and pick their brain. You are likely to get some great advice and they might even be able to connect you with someone who can help — but never ask them to provide a connection or lead. An informational interview should come with no pressure. It's a chance for you to learn more about what they do to see if you might be interested in pursuing a similar path.
 5. Attend job fairs. There are multiple job fairs that include companies specifically looking to recruit veterans. The Service Academy Career Conference (SACC) connects service academy alumni with organizations that are hiring. If that doesn't apply to you, Hiring Our Heroes hosts multiple job fairs and has additional resources to help during transition. Be sure to attend every job fair dressed and prepared for on-site interviews — and have plenty of resumes on hand.
 6. Lose the military jargon. Now that you are leaving the military, it's time to leave military terminology behind too. When interviewing for jobs or writing your resume, eliminate acronyms or obscure terms that someone without a military background would not understand. In addition, always use civilian time to confirm appointments.
 7. Look for military friendly employers. Begin your search by narrowing it down to companies that have a reputation for hiring veterans and looking for the Military Friendly® designation. You can find a list here. First Command is proud to be a military friendly employer, and we were recently named in the top 10 of all military friendly brands. In addition, four out of five of our Financial Advisors are veterans or military spouses.
Transitioning from military life to civilian life may seem daunting, but remember that it's also a chance to reinvent yourself and pursue your dream job. Use the resources at your disposal and give yourself plenty of time to plan. And if you are interested in an entrepreneurial career that allows you to stay connected to your military roots and serve military families, consider becoming a First Command Financial Advisor. We'd love to talk to you.
Get Squared Away®
Let's start with your financial plan.
Answer just a few simple questions and — If we determine that you can benefit from working with us — we'll put you in touch with a First Command Advisor to create your personalized financial plan. There's no obligation, and no cost for active duty military service members and their immediate families.