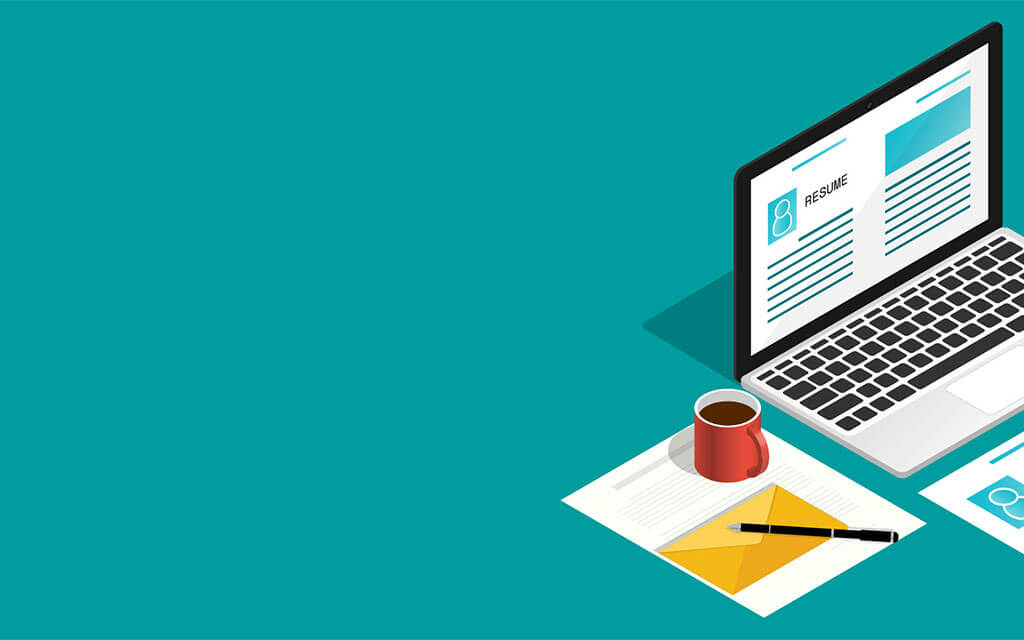 Resume Writing for Transitioning Service Members
Jan 15, 2021 | 5 min. read
In the age of talent management software, it's more important than ever to create a resume that highlights the transferability of your skills.
So, you've had a successful military career, and you're ready to transition to civilian life. Initiatives such as Hiring Our Heroes have brought to the forefront the advantages of hiring military candidates, but many veterans still struggle with the job search. How can you best position yourself for your second career? It all starts with your resume.
Be specific. Take the time to narrow down career paths best suited to your background and skills. Hiring is more specialized than ever, so your job search — and your resume — needs to be targeted. Positioning yourself as a jack-of-all-trades will likely not yield the results you want. To begin thinking about how your experience might match up with specific civilian careers, connect with your branch's Transition Assistance Program (TAP) or explore the resources at the Department of Veterans Affairs.
Sell your skills. Once you've decided on the career path you plan to pursue, make a list of the skills you have honed during your service and how they translate into success in your chosen field. Hiring managers spend six seconds on average reviewing each resume, so it's critical they can immediately make the connection between what you bring to the table and what they need. Include soft skills that set you apart such as problem solving, leadership, team building or planning.
Talk the talk. Although PT and TDYs were a part of your everyday language in the military, many civilians won't understand these or other terms specific to the service. So before you embark on your job search, your resume needs to be scrubbed of acronyms and jargon that civilians simply won't understand. Your goal is to make it easy for the hiring manager to understand why you're a fit. If they have to work at translating your resume, chances are it will end up in the discard pile. Before sending it out, ask a friend or relative outside of the military to scan it for readability.
Keep it brief. Start your resume with a short summary statement that emphasizes your accomplishments and abilities, and motivates the hiring manager to continue reading. Avoid the temptation to laundry list your skills and accomplishments, and instead highlight only what is relevant. While it may be difficult to restrain yourself, limiting your resume to one page is highly recommended.
Press the right buttons. Due to the huge influx of resumes through online channels, applicant tracking systems are used by most employers to screen and sort resumes. This software narrows down the field of applicants by ranking the top resumes for hiring managers to review.
In order to give your resume the best chance to land on the hiring manager's desk, you need to first get past this gatekeeper software. The best way to do this is to customize your resume for each position you're interested in, using keywords and phrases found in the job description. Obviously, misrepresenting your skills or experience is unethical and a time waster sure to backfire in the long run. However, using the company's language to communicate is not only fair game, but recommended practice.
Get social. Remove your physical address from your resume and replace it with a link to your updated LinkedIn profile. This demonstrates updated digital skills and gives you the opportunity to showcase additional information that compliments your resume.
Double check it. Every word matters, so proofread your resume with an eye for detail. Did you use action verbs? Passive voice makes you sound, well, passive. Are your verb tenses consistent? Sloppiness makes you seem, well, you get it.
As you consider your next career, keep in mind cultural fit. Employers with the Military Friendly® and/or Best for Vets distinctions will have a history of hiring from the military community, so that's a good place to start your search. This article on military life explains First Command's military-focused recruiting strategy and why we believe veterans are great hires. Good luck out there!
Get Squared Away®
Let's start with your financial plan.
Answer just a few simple questions and — If we determine that you can benefit from working with us — we'll put you in touch with a First Command Advisor to create your personalized financial plan. There's no obligation, and no cost for active duty military service members and their immediate families.