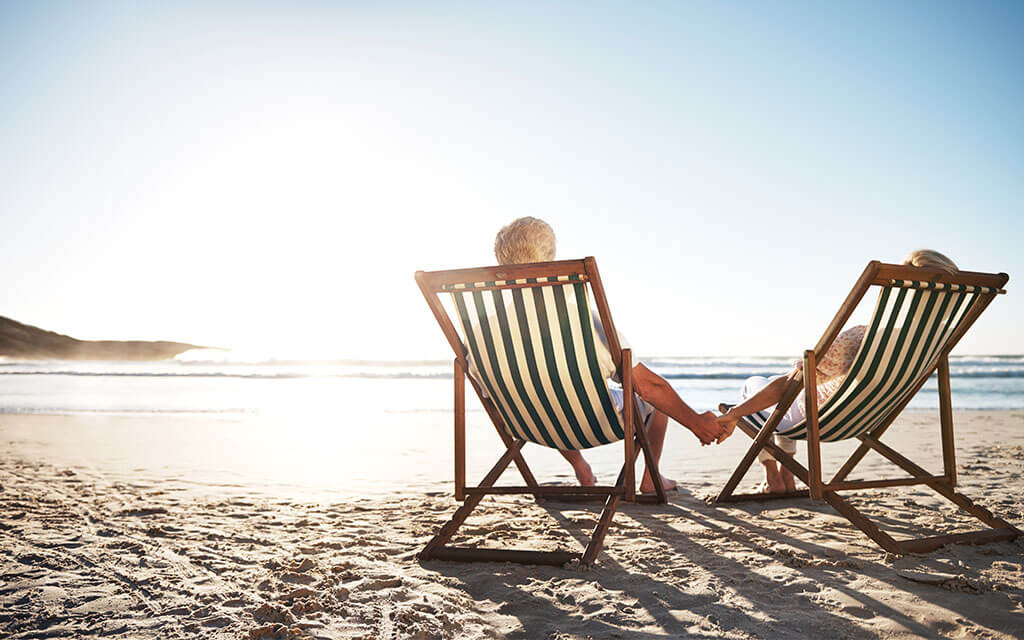 Top Places in the U.S. to Retire after Military Service
Jun 28, 2019 | 3 min. read
Moving on to the next chapter? Here are seven places where military retirees can live the good life.
What makes a great spot for military retirees? Is it the professional opportunities? The cost of living? Having family and friends close by? Beach access? Every case is different, but here are seven places we love. Each one is a winner in its own right, and each one can make excellent financial sense.
The Baltimore-Washington Metro Area – The cost of living is high, the commutes can be rough and there aren't a lot of tax breaks for military retirees (Maryland has a few). That said, the DC area is where the action is if you want a second career working with or for the federal government. It also boasts some of the highest salaries in the U.S.
Manchester, New Hampshire – There's so much to like about Manchester. It's a great place to be a defense contractor, the cost of living is low for New England and the Granite State does not tax military retirement pay. It also has a low sales tax rate, easy proximity to Boston and magnificent fall leaves.
Florida – From charming beach towns on the Panhandle to the kinetic energy of Miami, Florida has a community for every lifestyle. The Sunshine State is a place where military retirees fit right in and there's no state income tax.
San Antonio, Texas – San Antonio is an absolute gem for military retirees. It's a military town but not exclusively so, the people are friendly, housing is affordable, there's a lot to do, and there's no state income tax. Plus, Austin is just up I-35.
South Dakota – South Dakota has been showing up on more and more "best places to retire" lists in recent years. Not only is the job market surging, the cost of living low and state income tax nonexistent (by now you've noticed a trend), but South Dakota residents historically tend to be healthier than most Americans. And there's Mt. Rushmore.
Colorado Springs, Colorado – If you love the mountains but aren't all that keen on jacked-up real estate prices, then Colorado Springs may be the place for you. Just an hour south of Denver, Colorado Springs is one of the more affordable cities in an increasingly expensive state. The city's unemployment rate is currently low and the fun factor is always Rocky Mountain high.
Hawaii – Ok, Hawaii is not cheap and can be inconvenient if your family and friends live on the mainland. It does, however, score major points by being one of the healthiest places to live in the U.S..
Wherever you land, just remember that you don't need to plan you retirement alone. Check out our retirement planning page and military retirement calculator, and consider working with a trusted Financial Planner. You've had a successful career, now it's time to reap the rewards.
Get Squared Away®
Let's start with your financial plan.
Answer just a few simple questions and — If we determine that you can benefit from working with us — we'll put you in touch with a First Command Advisor to create your personalized financial plan. There's no obligation, and no cost for active duty military service members and their immediate families.