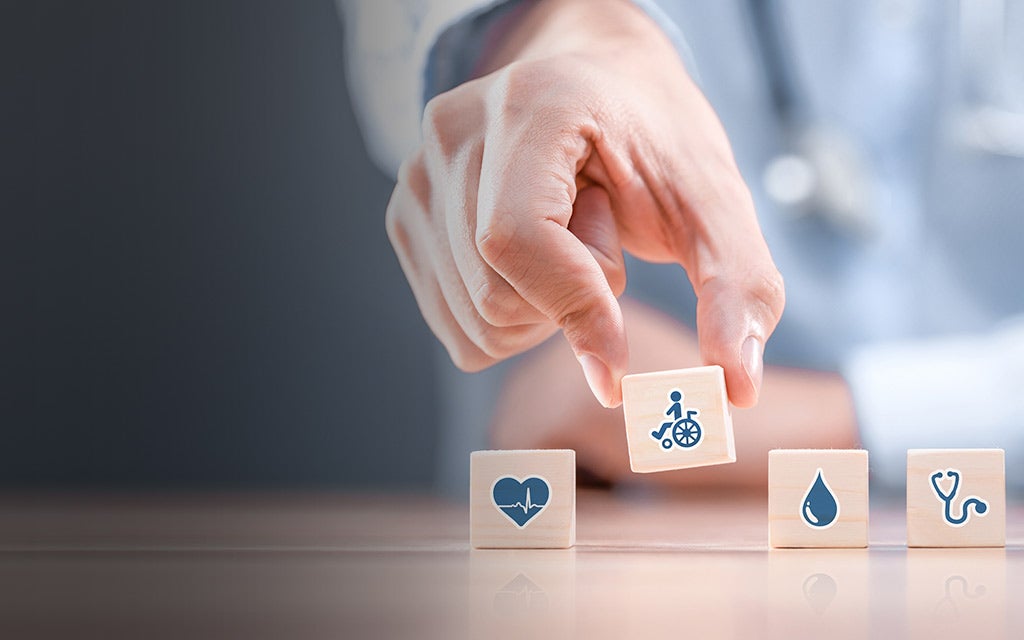 Do you Need Disability Income Insurance?
Apr 30, 2021 | 4 min. read
Illnesses – not injuries – are the leading cause of long-term absences from work. It may be time to rethink this important coverage.
If your daily work environment poses few safety risks, you may think disability insurance is an unnecessary expense. After all, what are the chances of injury if you're sitting in front of a computer all day, right?
The problem with this line of thinking is that illnesses, not injuries, are the cause of most long-term absences from work. According to the Council for Disability Awareness, over one in four of today's 20-year olds will become disabled before retirement, with the average long-term disability claim lasting over 34 months.
For anyone who works for a living, these are troubling statistics. You count on your paycheck to cover monthly expenses and sustain your current lifestyle. But if you lose the ability to work and your paychecks stop, how long could you live on savings? LifeHappens.org reports that 70 percent of Americans would face financial difficulty in just one month. In fact, disability is the number one cause of personal bankruptcies and results in half of all mortgage foreclosures, according to www.disabledworld.com.
If you've always considered disability insurance a nice-to-have but unnecessary benefit, you're not alone. Most people can readily understand the need to insure their tangible assets, such as their home and car. But a thorough risk assessment should also include the more ambiguous yet equally substantial risk of income loss.
Won't I be covered by Social Security?
Misinformation is one culprit in disability insurance being overlooked — many people believe they already have adequate coverage through Social Security. But according to www.disabledworld.com, Social Security Disability Insurance has eligibility restrictions and a waiting period, and it only pays about 33 percent of current income, on average.
Is the coverage I have through my company enough?
Many employers provide long-term disability insurance benefits that cover between 40 and 60 percent of lost income, and some offer employees an option to purchase additional coverage. It's always a good idea to investigate employer-sponsored coverage, because it's normally easier to qualify for than a privately-owned policy. However, insurance provided by work doesn't follow you if you change jobs, which could leave you vulnerable.
What about Workers' Compensation?
Although employers are required to provide this insurance, it only kicks in if you suffer a work-related disability. Close to 75 percent of disabilities do not fall into this category, and are therefore ineligible for Workers' Comp, according to the National Safety Council.
Cover Yourself from the Unexpected Today
At First Command, we believe in a comprehensive, holistic approach to planning for life's inevitable ups and downs. As part of our process, we will provide an assessment of your current coverage and make appropriate recommendations when necessary. To learn more, visit www.firstcommand.com/insurance/disability or contact your Financial Advisor. Your pursuit of financial security and peace of mind is our priority.
Get Squared Away®
Let's start with your financial plan.
Answer just a few simple questions and — If we determine that you can benefit from working with us — we'll put you in touch with a First Command Advisor to create your personalized financial plan. There's no obligation, and no cost for active duty military service members and their immediate families.