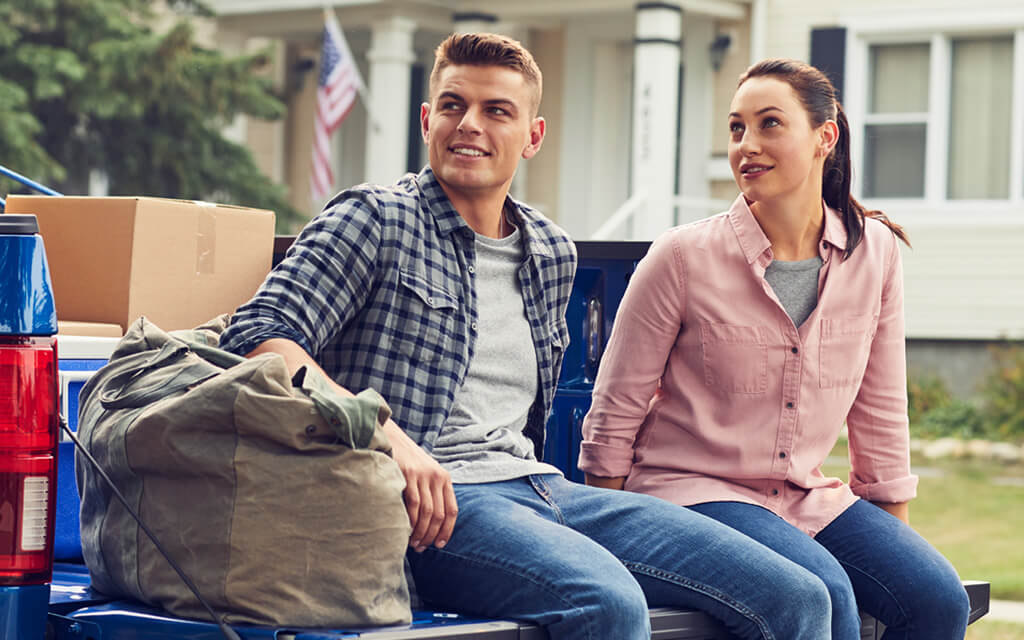 Military Life Insurance: SGLI & VGLI Defined
Feb 23, 2023 | 4 min. read
SGLI and VGLI are valuable military benefits, but are they enough?
When it comes to life insurance, there are a couple of universal truths: nobody likes talking about it and nobody likes paying for it. Talking about it seems like bad karma and purchasing it is seen by some as unrewarding because there is no immediate benefit. But not talking about and addressing the need for life insurance makes it more likely your survivors won't be prepared in the event of your unexpected death.
Fortunately, military members are eligible for affordable term life insurance known as Servicemembers' Group Life Insurance (SGLI). As of March 1, 2023, for only $31 per month, you can secure $500,000 of SGLI coverage. And those covered by SGLI also receive traumatic injury protection in the form of Servicemembers' Group Life Insurance Traumatic Injury Protection (TSGLI), which provides short-term financial support to help eligible service members recover from a severe injury. Finally, separating or retiring service members have the option of converting their SGLI to Veterans' Group Life Insurance (VGLI). The monthly premiums for VGLI are based on your age and increase at five-year intervals. The cost of VGLI becomes prohibitive as you get older, so it is not well suited to be a long term or permanent solution. 
SGLI is cheap, so don't skimp on it.
When you're automatically enrolled in SGLI, you are also automatically enrolled at full coverage. However, you have the ability to make changes to your SGLI coverage at any time. In fact, some service members who are single and have no dependents may feel tempted to decline SGLI, or at least reduce the amount of coverage in order to reduce their monthly premium. But in most cases, the low cost of SGLI makes keeping and paying for the full $500,000 of coverage a smart financial decision – even if it seems like more than you need at this stage in your life.
SGLI isn't as much coverage as it sounds like.
For most families, the primary role of life insurance is to replace some or all of the income of the deceased. If it's only necessary to replace that lost income temporarily, $500,000 might go a long way. But if the objective is to indefinitely or permanently replace the lost income, it may be necessary to keep the lump sum intact and live off the interest it generates. In that scenario, $500,000 won't go nearly as far. Most financial planners suggest spending no more than four percent of your principal annually – meaning that $500,000 would produce only $20,000 in annual income.
You won't get SGLI forever.
When you separate or retire from service, you can't take SGLI with you. You can replace it with Veterans' Group Life Insurance (VGLI), but the monthly premiums are substantially higher and increase every five years based on your age. At age 65, the same $500,000 of coverage that costs $31 per month for those on active duty costs about $600 per month for veterans. That's a pretty good reason to consider replacing it with a personal life insurance policy well before then. A First Command Financial Advisor can help you assess the needs of your family and help you determine the right amount and type of life insurance for replacing SGLI when you leave the military.
You may need to fill the gap between SGLI and the needs of your survivors. 
Ask yourself: "How much life insurance do I need? " Assess whether your survivors would need money for final expenses, children's educations or to pay off the mortgage. What about a lump sum to generate monthly income? An experienced financial advisor can walk you through a survivor needs analysis and help you determine how much coverage you need. As generous as SGLI is, many families are surprised to learn that it's still not enough coverage to meet all of the anticipated needs of the survivors should a service member die prematurely.
When you're young, you can lock in a low rate for permanent life insurance.
Even if you don't yet have any dependents and SGLI is more coverage than you need, consider purchasing a base amount of permanent insurance for which you can lock in a reasonable premium. That means you'll be paying the same amount for your policy at age 50 as you are at age 25. Then, add guaranteed options to purchase additional insurance in the future. This can typically be done for only a few extra dollars per month and ensures you will be able to secure additional coverage in the future, regardless of your health.
At First Command, our Financial Advisors are well versed in military pay and benefits, and the unique challenges and opportunities associated with life in the military. Your Advisor can help ensure that your life insurance coverage is aligned with the needs of your family and give you the peace of mind that comes from knowing that you've taken action to protect the people you care about most.
Get Squared Away®
Let's start with your financial plan.
Answer just a few simple questions and — If we determine that you can benefit from working with us — we'll put you in touch with a First Command Advisor to create your personalized financial plan. There's no obligation, and no cost for active duty military service members and their immediate families.