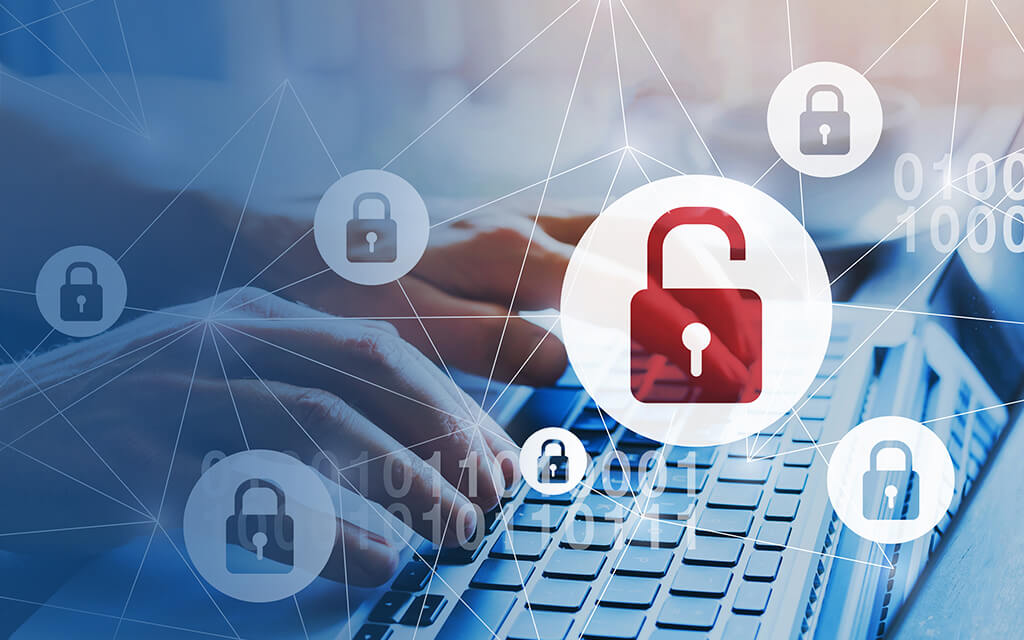 Military Scams: Are You at Risk?
Mar 22, 2023 | 5 min. read
Uncle Sam wants you, but so do scammers.
Military scams have been around almost as long as soldiering itself, with thieves, hustlers and con artists constantly trying to find new ways to deprive military personnel of their hard-earned money. And while today's rapidly advancing technology has made it more difficult for scammers to ply their trade, there are still plenty of scams for today's servicemen and women to be wary of.
According to the 2022 Consumer Affairs Identity Theft Statistics Report, the most common categories for consumer complaints are identity theft, imposter scams and credit bureaus (companies that collect information relating to the credit ratings of individuals and make it available to credit card companies, financial institutions, etc.) Victims may not only suffer financial loss, but they may also have to work through the tedious tasks of law enforcement reporting, cleaning up their credit reports and opening new accounts.
While no one is immune to fraud, the Consumer Affairs Report reveals that active-duty military are more vulnerable than the general population. The rigors of deployment make it especially challenging for service members to notice identity theft, and they may not receive fraud notifications in a timely manner. According to the Federal Trade Commission (FTC), imposter scams in which the perpetrator pretends to be affiliated with the government or a business top the list of military money scams, followed closely by online shopping scams and various investment scams. In addition, the 2021 Better Business Bureau (BBB) Scam Tracker Risk Report indicates active-duty military reported losing significantly more money than military spouses or veterans when exposed to a scam. Active-duty service members also proved to be 42% more susceptible to becoming the victim of a scam than those in the general population.
The BBB research details the enhanced risk for the military community, including these common military money scams:
Home improvement scams. During deployment, military families are often targeted by contractors who agree to do house repairs but vanish after receiving a down payment on the work. Take the time to get multiple bids for any job, and check out customer reviews on the BBB website.
Employment scams. When military members transition to a civilian career, scammers may try to take advantage of the learning curve. Legitimate employers will never ask for money or personal information up front, so be skeptical if either of these scenarios comes up.
Home rental scams. For families who are PCSing, real estate websites are a great starting point when looking for a new home. If you don't plan to live on base, though, make sure you're dealing with a legitimate agent and, if possible, inspect the property in person. Con artists may try to talk you into a down payment on a house that doesn't exist at all, regardless of how pretty the photos are. That's why it's always prudent to arrange for you or your spouse to view and inspect the property in person.
In addition to countless military money scams, the FTC has identified the following populations as most vulnerable to fraud:
Children and the deceased. Because minors don't typically have credit, identity theft can go unchecked. Parents should get in the habit of checking their children's credit whenever they do a credit check for themselves. Similarly, relatives of the deceased need to be on alert for scammers who target the obituaries.
Seniors. Aging adults may not be as savvy as they once were, and they're often overly trustworthy when approached by scammers. Talk to your parents or grandparents about the risks associated with phone and online scams and advise them against providing personal information to anyone they do not know. Even if the person claims to be associated with an organization with whom they do business, suggest that they call that organization back to verify the validity of the call.
Social media users. Beware of over-sharing personal information via social media, and monitor your accounts on a regular basis.
At First Command, we strive to provide convenient, accessible service to our clients while maintaining security and privacy. Whenever you interact with us online, your data is protected. You can feel confident knowing we will never sell your information, and we use industry security standards to help ensure client confidentiality.
Get Squared Away®
Let's start with your financial plan.
Answer just a few simple questions and — If we determine that you can benefit from working with us — we'll put you in touch with a First Command Advisor to create your personalized financial plan. There's no obligation, and no cost for active duty military service members and their immediate families.