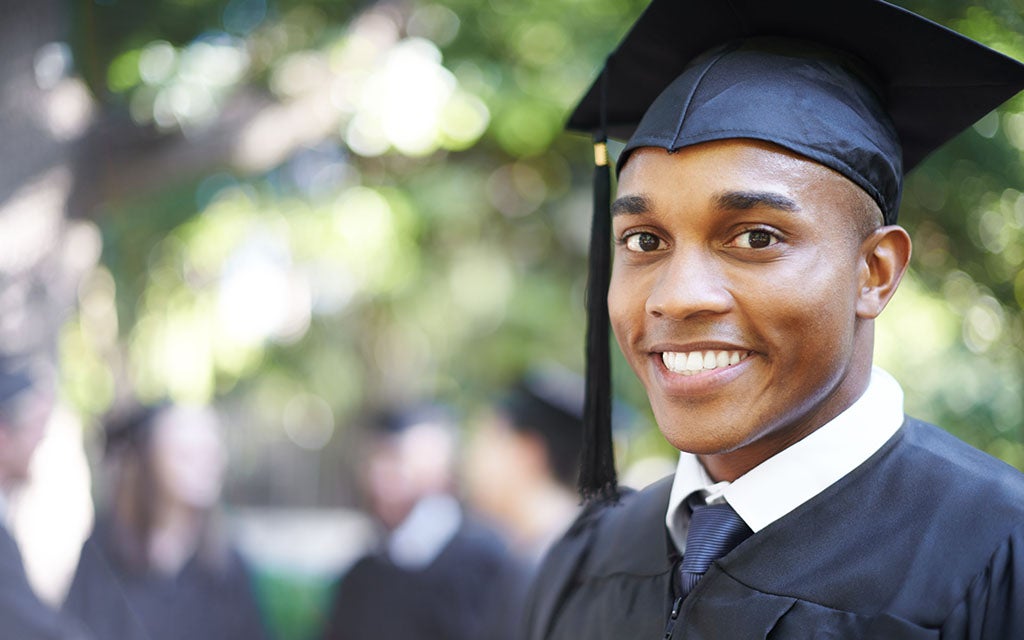 Making the GI Bill Work for You
Oct 17, 2018 | 5 min. read
Minimize college debt by maximizing military benefits and savings tools.
Whether you are a recent high school graduate or a parent planning for a child's education, the rising costs of higher education can be daunting. According to collegedata.com, the average cost of public college tuition and fees for the 2017-2018 school year was $9,970 for in-state residents and $25,620 for out-of-state students. And the average $34,740 price tag for private school can be even more intimidating.
Despite surging costs, the demand for a college education continues to increase as well. This perfect storm has contributed to total student loan debt of $1.5 trillion in the U.S., with the average 2016 graduate owing $37,172 in student loans, according to Forbes.
What's Covered
To avoid joining these grim statistics, it's important to have a financial plan that accounts for all of the resources at your disposal—including the Post-9/11 GI Bill. This program is a standout benefit that, with proper planning, can be the key to earning a college degree with limited or no debt. For starters, it covers the full cost of public school tuition for four years. For those with their hearts set on a private college or university, the Post-9/11 GI Bill can put a dent in the tuition bill, but there are funding limits.
The Post-9/11 GI Bill also allows for a Monthly Housing Allowance (MHA), which is determined by the school location and the number of credits taken. Online classes are covered, but you must take at least one in-person class to be eligible for the MHA. In addition, the MHA is not available if you're on active duty. Finally, the bill provides a stipend to assist with the cost of books and supplies.
The Post-9/11 GI Bill can be used for undergraduate, graduate, vocational, licensing and certification classes, as long as the program is approved by the Department of Veterans Affairs.
Who's Eligible?
The Department of Veterans Affairs (VA) broadly defines eligible service members as those who "have at least 90 days of aggregate active duty service after September 10, 2001, and are still on active duty," or those who "are honorably discharged or discharged with a service-connected disability after 30 days." Specific exceptions to eligibility can be found at www.benefits.va.gov.
Service members with at least six years of service are able to transfer education benefits from the GI Bill to a spouse or child as long as they are willing to commit to an additional four years. Recently, the Department of Defense added an additional restriction to the transfer policy—beginning on July 12, 2019, only service members with less than 16 years of service will be able to take advantage of the transfer option. So far, the only exception is for Purple Heart recipients, who are not required to meet the years of service qualification or commit to an additional period of service.
Explore Your Options
The GI Bill is a crucial piece of the puzzle towards funding higher education, but it's not the only tool available. Your Financial Advisor can help you make the most of your hard-earned benefits and recommend supplementary resources as part of a holistic, customized plan.
Get Squared Away®
Let's start with your financial plan.
Answer just a few simple questions and — If we determine that you can benefit from working with us — we'll put you in touch with a First Command Advisor to create your personalized financial plan. There's no obligation, and no cost for active duty military service members and their immediate families.