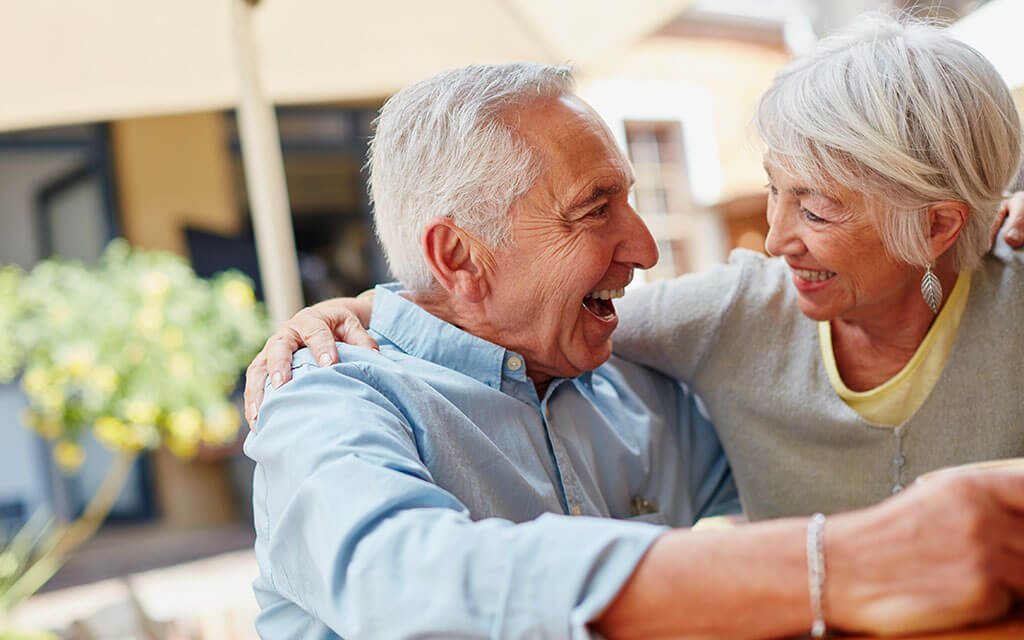 Planning for Long-Term Care
Nov 12, 2021 | 3 min. read
It's no secret that healthcare needs – and costs – increase with age. Protect yourself and your family by making sure you have the care you need.
The late Andy Rooney said it best: "It's paradoxical that the idea of living a long life appeals to everyone, but the idea of getting old doesn't appeal to anyone." Life expectancy around the world has steadily increased for almost 200 years, which, in general, is a positive result of improved sanitation, nutrition, medicine and technology. But living longer also comes with the challenge of what to do when you are no longer able to care for yourself.
As life expectancies continue to increase, so do the odds that we will require some form of long-term care. According to a study by the U.S. Department of Health and Human Services, 70 percent of Americans over the age of 65 will need long-term care at some point in their lives. And according to the October 2020 Financial Behaviors Index, 64 percent of military families said they currently provide care to elderly relatives, compared to 46 percent in 2019.
Even more startling is the fact that spending just a few years in an assisted living facility or nursing home could deplete the assets that you have spent decades accumulating. In fact, the Genworth Cost of Care Survey 2020 estimates the national median cost for a private room in a nursing facility is over $100,000 per year.
What about Health Insurance?
One of the most common misconceptions about paying for long-term care—a misconception that often deters people from taking timely action—is that health insurance, including Medicare and TRICARE, provides long-term care benefits. The truth, however, is that, aside from some very short-term benefits, these programs do not cover long-term care costs. The state-administered Medicaid program will cover long-term care expenses at certain approved facilities—but only if you're willing to spend down your "countable assets" to your state's maximum allowable amount, which is typically only a few thousand dollars.
How Family Caregivers Are Affected
Another common deterrent to long-term care planning is the assumption that one's family will be able to take care of them in their old age. The reality, though, is that the need for long-term care is often the result of cognitive impairment or one's inability to perform basic "activities of living" like eating, bathing and dressing. In most cases family members are simply not equipped to provide these services on a daily basis. There's a financial component, as well. According to our Financial Behaviors Index survey in October 2020, the average cost that career military families report paying for the care of a parent or other elderly family member is more than $2,000 per month.
Assess Your Needs, Then Explore Your Options
So how can you prepare for the very real possibility of having to spend several hundred thousand dollars on long-term care? The best course of action is to examine a variety of factors, including income and assets, current health, family medical history, and whether family members can play a role. Geography should also be considered, because long-term care costs vary widely in different parts of the country.
For some, paying possible long-term care expenses "out of pocket" may be a realistic possibility. For others, purchasing long-term care insurance may be a better option. And for still others, spending down their assets to qualify for Medicaid coverage may be the most logical approach.
Regardless of your circumstances and objectives, start by having a frank discussion with your family. Depending on your age, that might mean talking to your parents about their preferences, or talking to your adult children about your own preferences. Then, sit down with your Financial Advisor and ask them to help you put a long-term care plan in place.
Get Squared Away®
Let's start with your financial plan.
Answer just a few simple questions and — If we determine that you can benefit from working with us — we'll put you in touch with a First Command Advisor to create your personalized financial plan. There's no obligation, and no cost for active duty military service members and their immediate families.