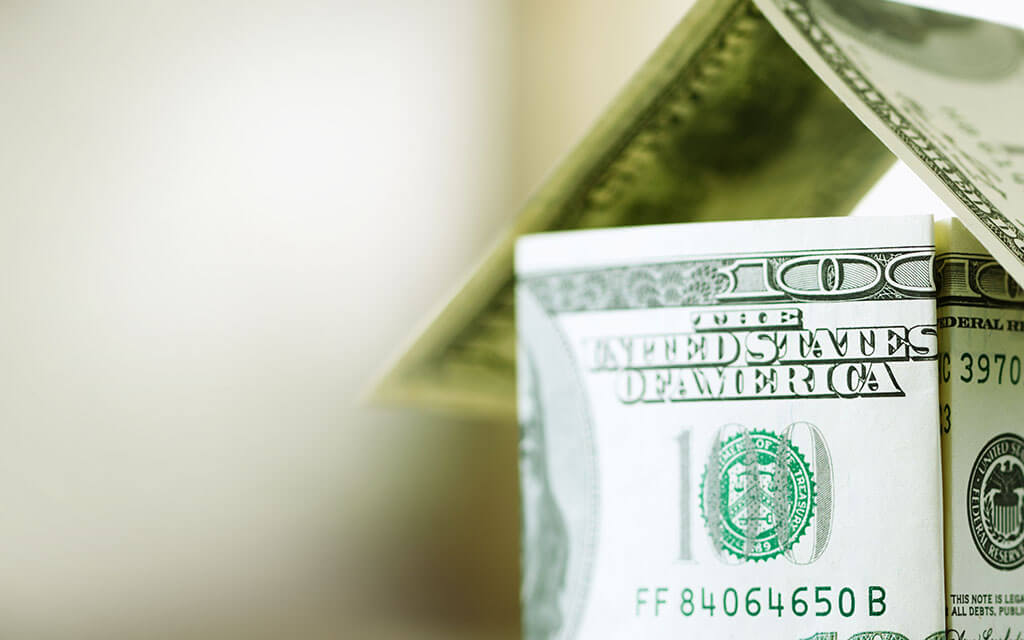 Is It a Good Idea to Use Your Home's Equity?
Oct 23, 2018 | 8 min. read
There are good reasons to draw on home equity—but paying monthly bills isn't one of them.
Buying a house and building home equity has always played a pivotal role in the American dream, and it has been a solid wealth-building mechanism for generations. A recent Bankrate survey shows that homeowners are consistently building solid equity, but perceptions about how and when it should be used are divided based on income levels.
Almost 75 percent of survey respondents ranked home improvements or repairs as the leading reason to borrow from their home equity. Additional reasons include:
Debt consolidation (44 percent)
Educational expenses (31 percent)
Paying household bills (15 percent)
Investing the money (12 percent)
Purchasing furniture or appliances (nine percent)
Going on vacation (three percent)
While home repairs, debt consolidation and paying tuition are often cited as appropriate reasons to tap into home equity, the most startling statistic from the survey is that one in six homeowners is comfortable borrowing from their home to pay monthly bills. Broken down by income level, households earning between $50,000 and $74,999 were half as likely as those earning below $30,000 to approve of this practice. In fact, the more money a family makes, the less inclined they are to use their home equity at all.
The findings suggest that many low-income families are more likely to put their homes at risk because they lack emergency savings to pay unexpected bills, or they are habitually spending more than they can afford. Using home equity in this manner exposes these households to a dangerous cycle of ever-increasing debt, which could eventually lead to foreclosure. In addition, because home equity lines of credit have variable interest rates, the cost of borrowing follows the interest rate trend, which has been steadily increasing throughout 2018.
At First Command, we recommend that clients explore all options, including secured and unsecured personal loans, before tying up home equity. Along with retirement savings, building home equity should generally be considered a long-term goal that should not be put in jeopardy for short-term needs. In addition, before you consider taking on debt, we recommend taking a hard look at your spending habits, building a disciplined budget and setting aside emergency savings.
Experts agree that using home equity for any reason should be a well-thought-out decision that carefully weighs the benefits and risks, takes into account all other financial options and clearly defines the repayment plan. Before making any binding financial decision, it's always a good idea to sit down with your Financial Advisor  to review your budget, talk through big-ticket purchases, and plan for the future.
Get Squared Away®
Let's start with your financial plan.
Answer just a few simple questions and — If we determine that you can benefit from working with us — we'll put you in touch with a First Command Advisor to create your personalized financial plan. There's no obligation, and no cost for active duty military service members and their immediate families.