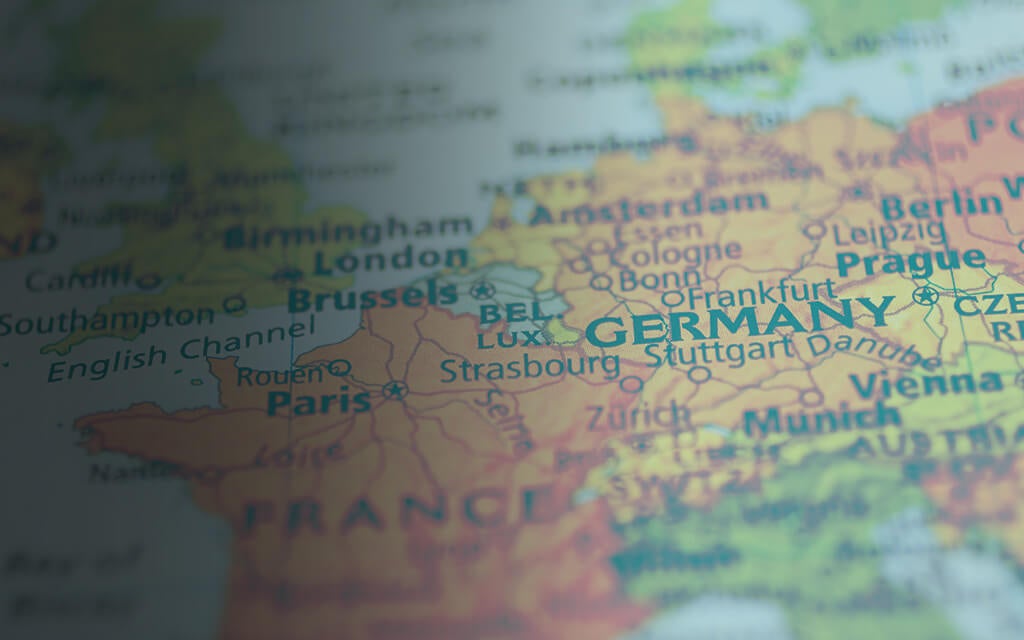 The Challenges of Living Overseas
Sep 24, 2019 | 5 min. read
Here are some of the most common challenges you might face while living abroad and solutions for how to overcome them.
Getting orders to PCS overseas can seem like an exciting adventure full of possibility. However, once the chaos of moving subsides and the initial joy of newness comes to a close, you may find yourself struggling to adjust to your new life overseas.
Some of the challenges you might encounter during your time abroad include:
Language barriers
This is one of the biggest and most common challenges facing those living abroad. Fortunately, many people around the world understand some English. But when signs, labels and menus come in a foreign language, it can make even the simplest tasks arduous. One of the best ways to overcome the language barrier is also the most difficult — by learning the language. You don't have to be fluent in Mandarin to order an eggroll, but mastering a few common words and phrases will go a long way in getting you by. Ask locals about lessons in your area or look for free apps and online language programs. One bonus to living in a country where English is not the primary language is young children will often pick up on their new country's native tongue quickly. Encourage them by helping them study (which also benefits you!) and keeping them immersed.
Transportation
Getting from point A to point B used to be so much simpler. Figuring out transportation in a new city is hard enough, but in a foreign country it can seem nearly impossible. Familiarizing yourself with bus routes, carrying correct change in the national currency and using tickets that have instructions in what seems like foreign gibberish may be daunting, but once you finally figure out how to successfully get to your destination, you'll feel like doing a victory dance. If you don't plan to drive while overseas, be sure to get friendly with the locals and ask questions about taxi rates and other services so you don't get taken advantage of. If you do decide to ship your car to your new location, be sure to check the country's laws about what is considered street legal — you may have to make a few adjustments, so it's good to know up front.
Loneliness
It's common to experience homesickness in your first several months abroad. Military families are often not lucky enough to live near parents, siblings or extended family even while in the U.S., but knowing that visits back home will be even fewer and farther between — and having to make new friends and adjust to cultural norms —  may have you feeling a little lonely. Homesickness can make you withdrawn, so it's important to combat this by getting out in the community. If exploring your new city solo is not your idea of fun, ask a co-worker or a friend from base to get out with you. If you have kids, be sure to take them along as well. Doing more activities as a family can keep homesickness at bay. If you miss certain foods or items that you are only able to get in the U.S., ask friends or family members back home to send care packages with some of your favorites. In time, you will find a new norm and homesickness will mostly be a thing of the past.
Culture shock
Adjusting to a new culture can take time, but don't be embarrassed or afraid if you make a few mistakes along the way. The most important thing is to be respectful to your host county and its citizens. When adapting to a new culture, embrace the customs as much as possible — try the native foods, learn the proper way to address people and always be on time. Above all, the best way to adjust to a new culture is to be open-minded and receptive to those going out of their way to make you feel at home.
Finances
One of the big challenges of living overseas is adjusting to a change in the way you manage finances. Depending on where your duty station is, you will likely need to use a foreign bank to pay bills. Setting this up can be tricky because in some areas you might have to have bills in your name for a certain length of time before you can open an account there. Also, because the conversion rate can change frequently, you might be able to save yourself some headache by allotting more funds than needed to your new account for monthly bills. Your financial advisor can help you budget and save for trips back home to see family, or plan for a safety net when last-minute expenses pop up during your time overseas.
School
Having to put your kids in a foreign school system can be stressful, but thankfully you have a military community behind you. Tap into one of your biggest resources by reaching out to other families on base to see what works best for them and what schools they recommend. The Department of Defense Education Activity (DoDEA) operates schools on bases around the world. For those with this option, it can be an easy transition for your kids. However, if you're at a base where this is not available, or if you do not want to send your kids to school on base, it's possible to choose a local school or homeschool. The Non-DoD Schools Program (NDSP) can help you find local schools and identify appropriate resources if your child has special needs. 
Finding a job
It's hard enough for a military spouse to find work at a new duty station in the states, but that difficulty is only compounded after PCSing overseas. One of the best ways to find a job while living abroad is through word of mouth. Speak with other spouses around the base and see what they are doing to find work. You may also be able to find leads for jobs through your base's local social media pages or through the Military and Family Support Center. The gig economy for military spouses is paving the way for military spouses to earn some extra income remotely, but working abroad will make the process a little more tedious. If you're looking for a job that lets you build your own schedule, work near your spouse's base overseas, and help other military families, you might want to consider becoming a First Command Financial Advisor.
Living overseas comes with many challenges, but overcoming them and learning to love your new home is all part of the journey. When an issue arises, reach out to your local Relocation Assistance Program through your new base's Military and Family Support Center. They should be able to answer any questions you might have and help you get settled into your new host country so you can truly enjoy the amount of time you are there.
Get Squared Away®
Let's start with your financial plan.
Answer just a few simple questions and — If we determine that you can benefit from working with us — we'll put you in touch with a First Command Advisor to create your personalized financial plan. There's no obligation, and no cost for active duty military service members and their immediate families.