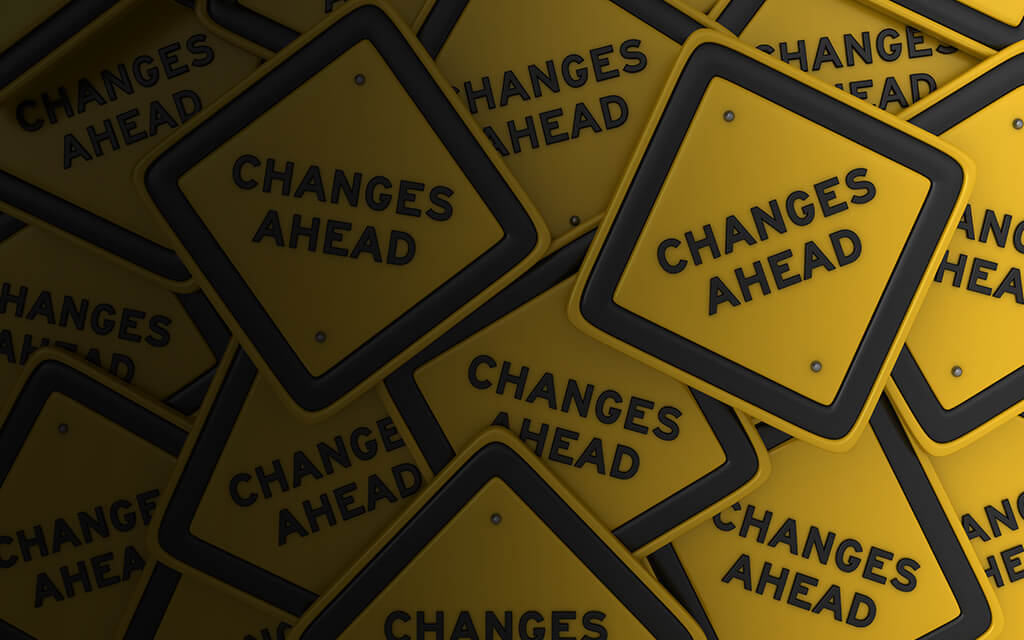 Finding the New Normal: Life in the Military After COVID-19
Jun 5, 2020 | 5 min. read
The coronavirus has disrupted almost every aspect of daily life. And military families have additional changes to navigate in the post-COVID world.
Practically overnight, the global upheaval from COVID-19 left no stone unturned. Now, while communities across the world re-open and try to return to normal, it has become increasingly clear that "normal" is going to have to be redefined. So what does the new normal mean for the military? While we can't definitively say, here's what you can most likely expect to happen over the next several months.
Changes to Tricare
Tricare recently made telehealth available, and to encourage more people to make virtual appointments, it eliminated associated copays for the duration of the pandemic. Audio-only telehealth appointments are also available if your provider does not typically offer telehealth services or does not have video capabilities. You can expect no out-of-pocket costs for these types of appointments as long as there is a stateside public health emergency. And those stationed overseas will not have copays on telehealth visits as long as local conditions warrant it, regardless of the U.S. health emergency end date.
Changes to PCS
The Department of Defense extended stop movement orders to June 30. Normally, peak military moving season begins around mid-May and extends through August. However, due to pandemic-related delays, you can expect this year's moving season to be extended well into fall and possibly winter. Once you are able to move, the process will be a little different. The moving crew will have to provide written certification that every person has been screened for illness. There will also be fewer movers helping in order to comply with social distancing guidelines. The military family is responsible for rescheduling the move if anyone in the household is sick or has been directed to self-quarantine. In addition, many requirements must be met before you get the go-ahead to move. This includes two weeks of COVID-19 decline at your destination as well as any intermediate stopping points.
Changes to school
Lawmakers made a few changes to protect student veterans during the pandemic. Because schools have closed and many on-campus jobs have vanished, veterans who were a part of the work study program get paid for their entire contract term, or they can extend their contract ending date by the amount of time they are out of work. Dependent children using transferred Post-9/11 GI Bill benefits will have their benefits extended by the amount of time they were unable to attend classes due to schools being closed. These changes only apply to those using VA education benefits and will continue through the end of the year.
Branch-specific changes
The Air Force PT test is canceled until October, and the waist requirement portion will not resume until October 2021. With many unable to access gym facilities, some are nervous that they may not be able to meet the PT requirements come October.
Army installations will begin reopening as long as there is a 14-day downward trend in positive cases, but the installation could shut back down if there is a consecutive increase in cases across the span of five days. While normal life might resume for many soldiers, those who are at higher risk of having complications from the virus – such as those older than 60 and those who are immunocompromised – should expect to continue working from home for some time.
Navy officials recently issued new standardized operational guidance. If you're facing a deployment in the near future, you can expect several assessments to take place prior to deploying. The minimum requirements include a medical screening, which will consist of COVID-19 exposure history, a check for signs and symptoms of the virus, temperature check, a review of any prior COVID-19 testing and an evaluation of any high-risk factors. You can also expect a 14-day pre-deployment restriction of movement with daily questionnaires and temperature checks.
While no one really knows what the new normal is going to bring, one thing we don't want you to feel uncertain of is your financial situation. Our advisors are well-equipped to help you plan for changing circumstances so you can feel prepared to face whatever life throws at you. Our financial plans are complimentary for military members and families. To set up a virtual or in-person appointment with an advisor, visit our financial advisor page.
Get Squared Away®
Let's start with your financial plan.
Answer just a few simple questions and — If we determine that you can benefit from working with us — we'll put you in touch with a First Command Advisor to create your personalized financial plan. There's no obligation, and no cost for active duty military service members and their immediate families.