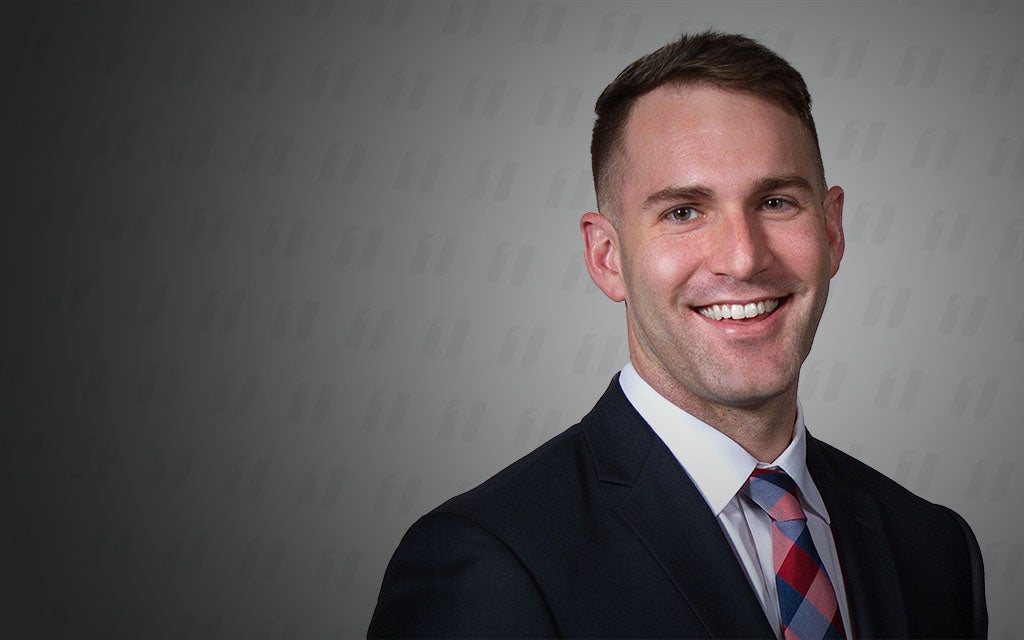 How West Point Made Me a Better Advisor
Feb 13, 2019 | 3 min. read
District Advisor Matt Bowman reflects on the parallels between his Army background and his trajectory to First Command field leadership.
As a first year cadet at West Point, Matt Bowman periodically questioned whether he was in the right place. "I had many moments of doubt as a plebe, but I think everyone does. You're less of a life form than everyone else," he laughs.
After learning the ropes, however, Bowman embraced his time there and attributes much of his success to lessons learned at the Academy and in the Army. "I enjoyed the leadership aspect of it. It was something I didn't realize I was not bad at until I got there," he says self-deprecatingly.
Bowman is a rising star at First Command. He joined the organization as a Financial Advisor in 2016 and was promoted to District Advisor less than three years later. 
Growing up in Norman, Oklahoma, Bowman's original goal was to work for the FBI. Knowing he needed both a college degree and military experience to pursue this line of work, West Point was a perfect fit. After graduation and a year of airborne, assault and basic officer leadership training, Bowman was stationed in Fort Hood, Texas, where he eventually served as a captain and platoon leader.
While in Fort Hood, Bowman suffered his third ACL tear, underwent surgery and was subsequently restricted in the amount he could run and the weight he could carry. He understood he would need to re-class into a non-combat position and that this might limit his military career. As a result, he decided to transition to civilian life.
Bowman first approached First Command for financial advice and began working with an Advisor who also happened to be a West Point grad. "I started talking to First Command about the possibility of working there, and I ran into them again at SACC (Service Academy Career Conference)," he says. After weighing his options, Bowman decided to make the leap.
"Together, my wife and I decided this was a good match—I like staying close to the military, and I appreciate what the company does for service members," says Bowman. "As a commander in the Army, one of the things I had been responsible for was the financial well-being of my soldiers so they continued to be both deployable and minimal security risks. By offering the tools to develop sound financial behaviors, First Command benefits individual military families and the military as a whole."
In his first year as a Financial Advisor, Bowman was recognized as the Fast Start Advisor of the Year and selected to be a member of the Advisor Dream Team. In his second year, he was awarded the prestigious New Advisor of the Year honor. When asked about these accomplishments, Bowman offers this understatement: "I enjoyed it, and I was better at it than I thought I would be."
When the District Advisor position opened up in Oklahoma City, Bowman was on the short list. It was also a chance to live closer to family—especially important to him and his wife, Caroline, now that they have a baby on the way. If it's possible, the District Advisor role seems even better suited to Bowman. "What I really loved about the Army was the coaching aspect. As an officer, I set a master plan to provide opportunities for my soldiers. I really enjoy opening up opportunities for others to succeed, and the District Advisor position enables me to do that."
Bowman stays connected to his Army roots through the West Point Association of Graduates, and he provides resume guidance and career counseling to military veterans through the Veteran Mentor Network. He also enjoys the military camaraderie he shares with many clients and fellow Advisors.
Bowman credits his West Point years for instilling a disciplined work ethic, personal accountability, and learning to prioritize and delegate. "The same training that prepares you to be an officer translates well into a career as a First Command Financial Advisor," he says. "Here, your success is exponentially related to the amount of work you put in. You can set your own hours, be entrepreneurial and control your own destiny."
Get Squared Away®
Let's start with your financial plan.
Answer just a few simple questions and — If we determine that you can benefit from working with us — we'll put you in touch with a First Command Advisor to create your personalized financial plan. There's no obligation, and no cost for active duty military service members and their immediate families.