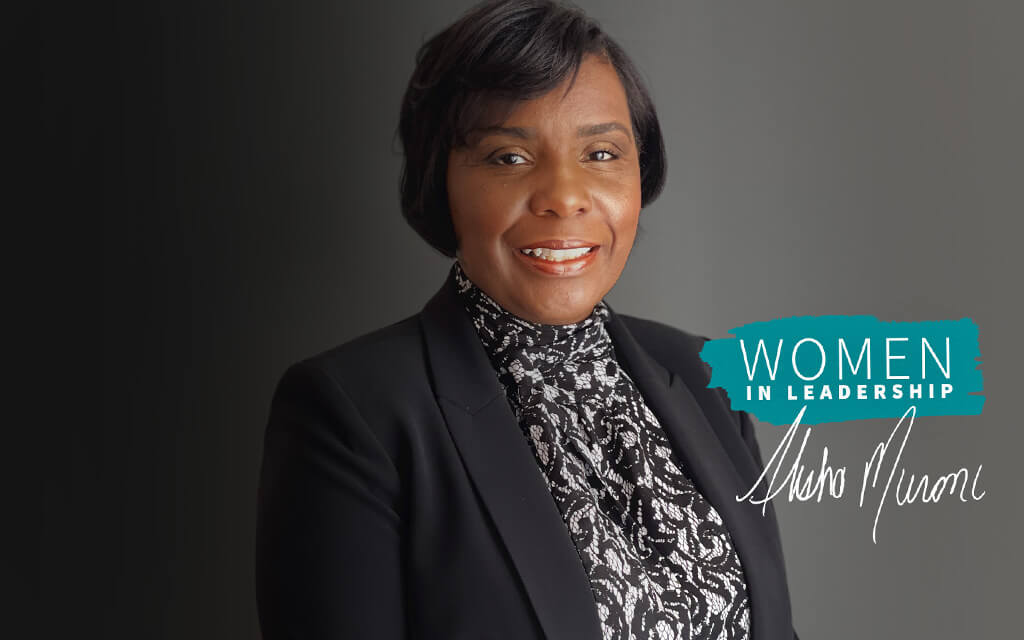 Alisha Muroni, District Advisor, Virginia Beach/Norfolk
Feb 19, 2021 | 4 min. read
One of First Command's most dynamic field force leaders discusses how her Naval career set her up for success and the phone call that changed everything.
District Advisors are the backbone of field leadership at First Command. They recruit, train and mentor new Advisors to be successful, and they support established Advisors in a manner that encourages long-term retention – all while ensuring superior client service and adherence to regulatory standards.
Why did you decide to join First Command?
I spent 24 years in the U.S. Navy, retiring as a lieutenant commander. When I began the process of transitioning from the military, I thought hard about what I wanted to do when I "grew up." In the Navy, mentoring people meant everything to me. I spent 24 years helping people get to the next level in their military careers, and I realized that with First Command I could spend the remainder of my career helping people pursue a secure retirement. It felt right.
What are some of the challenges you've found here at First Command?
My Naval career taught me to see challenges as opportunities. Nothing stops me in my tracks, and I believe wholeheartedly that everything happens for a reason.
One of the critical opportunities I've encountered is leading a group of Advisors with a broad spectrum of experience by getting to know them on a personal level. It is so much easier to support, encourage and influence your colleagues when you understand them as individuals. I believe in the golden rule of treating others how you want to be treated.
What are you most excited about doing at First Command?
The thing that excites me the most is the gratification of watching an Advisor grow and thrive here at First Command. Through this work, I believe I have become a force multiplier – helping so many Sailors is better than almost anything else I could ever think of doing.
What women in your life have impacted you the most?
There are so many women I've looked up to: my grandmother, mom and sister. One woman who stands out is Admiral Michelle Howard. She was the first female Naval Academy graduate to reach the rank of 4-star admiral. I was so inspired by her.
When Admiral Howard earned her second star, I sent her an email congratulating her – and she picked up the phone and called me. The fact that she took the time to reach out and thank me for my note meant everything to me. That one phone call made me feel like I could accomplish anything. For her, success wasn't internal – it was about helping others succeed.
That is exactly the style of leadership I aspire to. I want to remember the names of my coworkers' children, make the phone call which makes their day and demonstrate I am on their side.
What brought you to this level in your career?
Hard work and determination for sure. There is no substitute for hard work. In the military, I knew I wanted to be an officer, so I did whatever it took. And I approach my career at First Command the same way. I want to continue to grow and make a significant impact here, not only for our team but for the people we serve. I believe in our mission of serving those who serve.
Interpersonal skills are so important for a leader. What soft skills helped you get to this position?
Listening. When you really listen to someone, they will tell you exactly what they need, and how you can help them. Listening and making a commitment to be present for others is the most authentic and powerful way to show you care. I want to both value and add value to the people around me.
I am also coachable as a leader. Everyone can teach you something, and there is always more to learn.
Favorite Movie: The Notebook. It reminds me how lucky I am to have found the love of my life.
Favorite Book: The Bible. It's my anchor and it's my guiding light. At one point I read one proverb a day for 31 days, focusing on implementing those teachings into my life.
Favorite Work Resource: Financial Advisors, of course! They keep me on my toes. I want to learn and grow with my team.
Get Squared Away®
Let's start with your financial plan.
Answer just a few simple questions and — If we determine that you can benefit from working with us — we'll put you in touch with a First Command Advisor to create your personalized financial plan. There's no obligation, and no cost for active duty military service members and their immediate families.