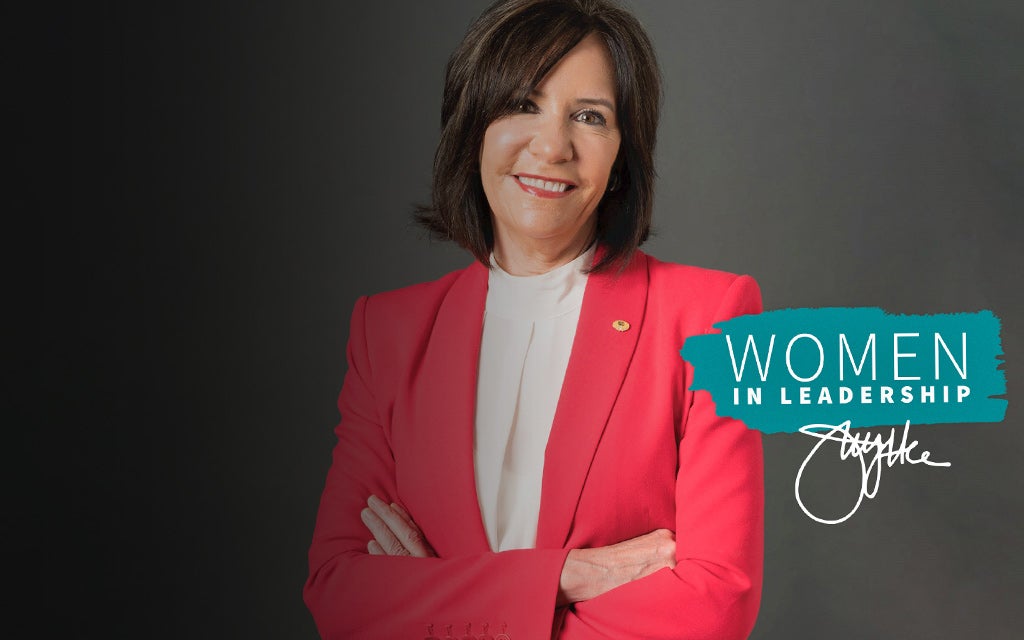 Jill Lyttle, EVP, Human Resources and Leadership Development
Jan 22, 2021 | 3 min. read
First Command's head of Human Resources and Leadership Development talks teamwork, talent and the importance of – and challenges to – protecting the organization's culture.
Why did you decide to join First Command? 
When I was recruited by First Command, I was living in Minnesota. I spent much of my career in the financial services industry, and I had never heard of First Command – which obviously made me unsure about moving across the country to work there. I decided to come to Texas to interview and find out what this company and opportunity were about. 
I was sold by noon that first day!  It was the mission, the people and the opportunity to build a state-of-the-art Human Resources department focused on employee development. In addition, my Dad died when I was 16 years old from a war-related injury, and my Mom and I were left without insurance. When I saw what First Command does for our nation's military, I wished our family had had a Financial Advisor to help us, and I knew I wanted to be part of this great company. 
What are some of the challenges you've found here at First Command?
Every challenge I've encountered in my 10 years here has turned into a great opportunity. It has been incredibly satisfying to witness and participate in teams that pull together at every level to solve challenges that arise – whether it's in HR, executive leadership or cross-functional teams with representatives from different areas of expertise. I've learned none of us can do it alone. 
First Command has a family culture, and we work hard to nurture that while making the right choices to grow the company. I foresee the challenge of preserving this unique culture while simultaneously adapting to serve our clients, keep up with the competition, ever-changing technological developments and shifting demands from the incoming workforce.   
What are you most excited about doing at First Command?
I am most excited to be part of leading the organization to become even better, so we can deliver greater value to our clients, quicker. I see my role as ensuring our people, culture, processes and talent are aligned to achieve our mission and vision through a keen focus on our clients, employees and new ways of working.
What women in your life have impacted you the most?
I have to say my Mom. After my Dad died, she worked paycheck to paycheck to provide for us. Her work ethic, positivity through adversity and guidance shaped who I am and the work I chose to do. 
What brought you to this level in your career?
First, I'm fortunate that who I am and what I do are very well aligned. Second, I jump into everything with both feet and am naturally curious. I ask a lot of questions so that I hear all perspectives and can learn from others. Third, I had great mentors early in my career who believed in me and provided me with the foundation I needed to continue to grow and develop.
Interpersonal skills are so important for a leader. What soft skills helped you get to this position?
I'm an optimist, and I bring this positive outlook on life to my work. I value my work relationships and feel deeply accountable to those around me. I also place great importance on helping my colleagues advance their careers through encouragement, coaching and mentoring. I get the most satisfaction from seeing our team members achieve their goals – doing the work they want to do with greater skill and confidence.
Favorite Movie:
Three movies popped into my head right away:
Best In Show – I'm a dog lover, and I feel you can learn so much from your pets. Also, as a psychology major, I can appreciate how this movie highlights the unique personalities we all bring to the world with an element of humor.
American Sniper – This movie reinforced the importance of the work we do and provided insight into what many of our Advisors and employees experienced before joining First Command. 
Billy Elliot – This was a movie about diversity and passion and how embracing both can guide us.
Favorite Book:  Shackleton's Way.  It's chock-full of leadership lessons.
Favorite Work Resource: Gartner research for HR, the Harvard Business Review, McKinsey and Forrester
Get Squared Away®
Let's start with your financial plan.
Answer just a few simple questions and — If we determine that you can benefit from working with us — we'll put you in touch with a First Command Advisor to create your personalized financial plan. There's no obligation, and no cost for active duty military service members and their immediate families.