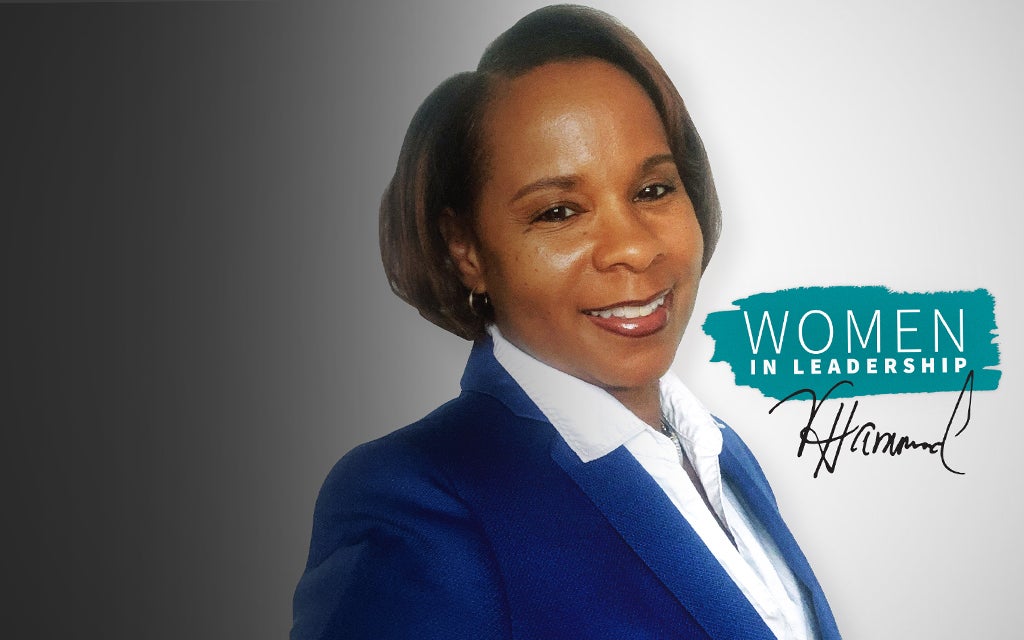 Veronica Hammond, Chief Compliance Officer
Dec 18, 2020 | 5 min. read
First Command's compliance guru reveals why the company's mission is personal to her and how it has powered her astonishing career trajectory.
As Chief Compliance Officer, Veronica Hammond partners with business leaders throughout First Command to design and implement policies and procedures that comply with the applicable rules, laws and regulations. She believes one of her most important responsibilities is to ensure that the organization's compliance culture is so strong that proactive adherence to regulatory standards is viewed as a natural extension of daily business life. Hammond brings a wealth of experience to this pivotal role, including a variety of client-facing field positions, Home Office Financial Advisor, call center manager and inspection program director.
Why did you decide to join First Command?
I was originally a First Command client. My Financial Advisor recommended a whole life insurance policy for my toddler daughter. I didn't exactly see the value of purchasing insurance for her; however, I grudgingly followed his recommendation.
This decision would prove to be invaluable because she was later diagnosed with a health condition that would likely cause her to be uninsurable or insured at a much higher rate. Thanks to that one policy, with the added benefit of guaranteed insurability at different intervals, she now has a healthy amount of life insurance protection for when she has a family of her own. I was so thankful my Advisor's recommendation had prepared my family for this significant life event.
At one point, my Advisor mentioned he felt my personality was a good fit for the administrative assistant position in his office. As a military spouse, I was excited to join a team of people helping military families pursue financial security.
My personal experience is one of many reasons why I strongly believe in our mission and have remained with the company throughout my career.
What are some of the biggest challenges in your current role?
One of the greatest challenges in compliance is the ever-changing, often complicated regulatory landscape. While industry regulations are intended to protect consumers, the execution of these policies can appear burdensome to clients and hinder the experience we strive to provide. The good news, however, is First Command's Agile transformation is helping us build compliance automation into our processes faster than ever before, with minimal disruption to the Advisor's ability to provide exceptional client service.
What gets you excited about coming to work?
I am excited about the bright future that's ahead for us. Our company is making the right investments in people and technology. We are positioning ourselves to become the most effective financial services firm in the military market, and I see exponential growth potential in the people at First Command.  
I am also really proud that our transition to a remote work environment was seamless for both Advisors and clients. I credit our leadership team for providing us with the support we need to do our jobs during this unprecedented time in our country's history.
What women in your life have impacted you the most?
Of course, my mother, but also my grandmothers. Both of my grandmothers were small in stature, but they had larger-than-life presences. Neither had an education beyond high school – and yet, they were two of the wisest women I've ever known. I remember spending entire summers between their homes and listening to them talk about the obstacles they faced in their younger years, and how they overcame those obstacles through faith and resiliency. They were both homemakers who started their days at the crack of dawn and worked tirelessly until late in the evenings. Their work ethic made a huge impression on me.
My mother's mother used to tell my sisters and me, "Not everything is equal in the world, but one thing that is equal is time. God gives us all 24 hours in a day, and it's up to you to decide what to do with it. So, don't waste it – because when it's gone, you can't get it back."
What brought you to this level in your career?
Throughout my career, I have been blessed to work for great leaders who saw potential in me and challenged me to set and achieve goals that, at the time, seemed unobtainable. For example, when I transitioned from the field to the Home Office, the majority of leadership team members were male. Although management had been my field of study, I incorrectly assumed there was no path to leadership for me.
However, I was fortunate to work for Doris Terrell, who was one of the few female senior leaders. I credit her with opening my eyes to the possibilities. She put me on a career development plan that included pursuing insurance and securities licenses, developing and presenting proposals to senior leaders and taking advantage of professional development opportunities. She nudged me out of my comfort zone, which is exactly what I needed. Over the years, I've reported to several other leaders who have similarly challenged me and helped me to take the next step in my career.
Interpersonal skills are so important for a leader. What soft skills helped you get to this position?
I am an extrovert who enjoys communicating and relationship building. I believe these skills help all of us build mutual trust and respect, both internally and externally.
For example, I spend a lot of time communicating with industry regulators such as FINRA and the SEC. I've found these soft skills to be beneficial when establishing rapport with the teams of regulators who are specifically assigned to First Command. Cultivating a good working relationship with our regulators results in better dialogue and collaboration during annual cycle exams; plus, I can call upon them as a resource for compliance questions that arise throughout the year.
Favorite Book:  The Bible. My husband is a minister, so it's the book I read the most. Plus, it's a great resource for navigating through life, and it provides excellent examples of servant leadership.
Favorite Movie: I'm not a movie connoisseur, but a recent movie that stands out to me is Hidden Figures.
Favorite Work Resource: My boss, Tom Delaney. He's a wealth of compliance knowledge, and I take every opportunity to absorb what's in his brain.
Favorite Words of Wisdom:  E+R=O. We don't control all the events we face in life, but we do control our responses, which determines the outcome.
Get Squared Away®
Let's start with your financial plan.
Answer just a few simple questions and — If we determine that you can benefit from working with us — we'll put you in touch with a First Command Advisor to create your personalized financial plan. There's no obligation, and no cost for active duty military service members and their immediate families.