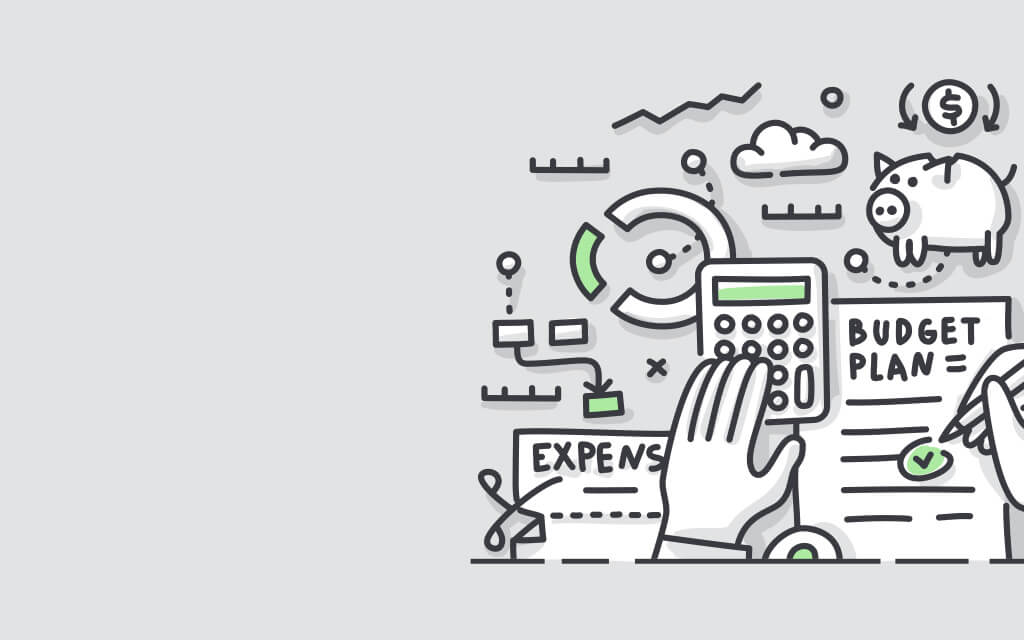 Are You Financially Literate?
Mar 11, 2019 | 5 min. read
Studies show that most Americans lack basic financial knowledge. Make sure you're not one of them.
"Financial literacy" may not be a household term, but it should be. The ability to manage money and make informed financial decisions is a crucial life skill that could be the difference between reaching long-term financial stability and falling short. In 2004, the U.S. Congress decided to elevate the importance of financial education by passing a law naming April as Financial Literacy Month. 
Despite these good intentions, according to the Federal Reserve, consumer debt in the U.S. has reached an all-time high at over $4 trillion. Much of this debt growth can be attributed to the rise of student loan debt — currently $1.5 trillion — which is second in size only to mortgage debt, and more than both credit card and car loan debt. 
Finding yourself over your head in debt can cause a domino-like effect, creating late payments, leading to additional fees and interest charges, and ultimately resulting in a lower credit score and reduced access to credit. But financial literacy isn't just debt management — it starts with a firm grasp of basic financial principles including budgeting, saving for retirement and planning for the unexpected. 
The Financial Industry Regulatory Authority (FINRA) estimates that 63 percent of Americans lack this fundamental knowledge. And the eighth annual financial readiness survey of middle-class military families revealed that career military families are lagging behind their civilian counterparts in basic money knowledge.
How can you make sure you're financially literate? Embracing the following three principles is key: 
1. Make a budget. Creating a budget has a lot in common with going on a diet. For starters, no one wants to do it. But if you follow it correctly, it will normally yield the results you're looking for.
At its core, a budget is simply a list of expenses compared to your monthly income. Start by listing recurring expenses and review them to see if there are duplicates that can be eliminated—for example, do you really need Netflix, Hulu and HBO? 
Just like short-term weight loss shouldn't be the goal of your diet, a budget isn't a one-time exercise. Your budget should be revised on a regular basis to reflect life's changes, including fluctuations in utility costs, inflation and pay raises. Be ambitious, but realistic. If you set the bar too high, you risk sabotaging yourself.
2. Pay yourself first. Incorporate forced savings into your budget, such as automatic transfers to an emergency fund that you can access when the dryer breaks. Without an emergency fund of at least three months of expenses, your budget can be derailed at any time. 
Retirement savings should also be automated. A 2017 CareerBuilder survey revealed that 56 percent of American workers save $100 or less every month, which is insufficient for many long-term objectives. If you are a member of the military or a federal employee, make sure you're taking full advantage of the Thrift Savings Plan (TSP) by making monthly investments and maximizing the matching contributions (for more details, please read Deciphering blended retirement.)
3. Protect what's important to you. You wouldn't drive a car without auto insurance, would you? The same line of thinking should be applied to protecting your paycheck and your loved ones. Manage the risk of unforeseen events by ensuring you have the appropriate levels of disability and life insurance. Find out more at https://www.firstcommand.com/insurance/.
Take advantage of Financial Literacy Month by checking out the following resources:
At First Command, we seek to improve financial readiness through face-to-face coaching. "Financial Advisors help service members make the most of their military pay and benefits by keeping them focused on developing and sticking with good behaviors that address all of their family's financial needs," says First Command President and Chief Operating Officer Mark Steffe. "Coaching helps military families bridge the gap in their own financial knowledge so they feel more confident in their pursuit of long-term financial security."
Get Squared Away®
Let's start with your financial plan.
Answer just a few simple questions and — If we determine that you can benefit from working with us — we'll put you in touch with a First Command Advisor to create your personalized financial plan. There's no obligation, and no cost for active duty military service members and their immediate families.