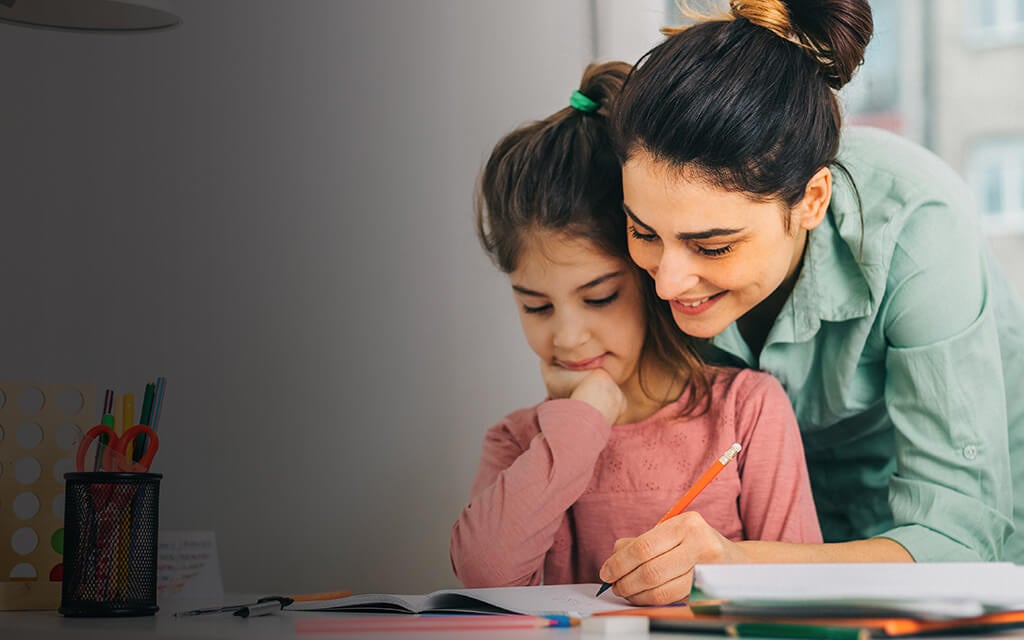 Educating Military Children at Home
Apr 10, 2020 | 4 min. read
The spread of COVID-19 has forced some military families to educate their kids at home while schools are closed. Here are some resources to help.
All Pentagon-run, on-post schools in the continental United States have shut down amid the coronavirus pandemic. And with other schools and childcare centers closing in an effort to reduce the spread of COVID-19, more active duty military families and their kids are having to make adjustments in how they care for their children in addition to addressing the lapse in formal education. In many cases, this responsibility falls on military spouses, who find themselves trying to fill the dual roles of childcare provider and teacher while schools are closed – a challenge that can rattle even the most patient parents.
To balance your day with theirs, consider using your daily tasks as teaching moments. Cooking together can be a great lesson in following directions for younger children and can be good practice in math for those who are a bit older. Military childcare can also include taking care of nature. Gardening is educational and allows everyone to get outside. Reading together or individually is a therapeutic way to get away from all the screens for a bit. It's also beneficial to retain some semblance of a routine. Write down a schedule that works best for your family, and get everyone to stick to it – at least on weekdays.
And while this virus is anything but convenient, we are lucky it came during the age of the internet. There are many online, educational alternatives for parents to use so that the kids stay busy during the day. When it's time to turn to the experts for educational assistance, consider some of these online programs:
Military.tutor.com/home is a resource that offers 24/7 tutoring for all core subjects at all skill levels from kindergarten to grade 12. The best part? It's free for United States military members and their families.
Militarychild.org/covid19 features a free, online learning series for educators navigating change in this current climate. It also includes sessions for parents who aren't educators, such as responding to changes in routine and addressing anxiety.
A few other sites that offer educational resources during the COVID-19 pandemic include:
Managing Military Work and Childcare
For families with younger children, it's nearly impossible to find childcare during this time. This is especially difficult for military families, who are often living far away from relatives who could otherwise pitch in. Military spouses who work outside of the home may find themselves juggling parental and teaching responsibilities in addition to maintaining their careers. Worse, military spouses who are unable to perform their jobs in a remote capacity may find themselves without a paycheck.
At First Command, we understand this is a challenging time for military families. If you're struggling financially, we're here to help. To ensure clients have access to the funds they need during the COVID-19 pandemic, we are offering a package of relief programs. Contact your Financial Advisor for a phone or virtual meeting today.
Get Squared Away®
Let's start with your financial plan.
Answer just a few simple questions and — If we determine that you can benefit from working with us — we'll put you in touch with a First Command Advisor to create your personalized financial plan. There's no obligation, and no cost for active duty military service members and their immediate families.