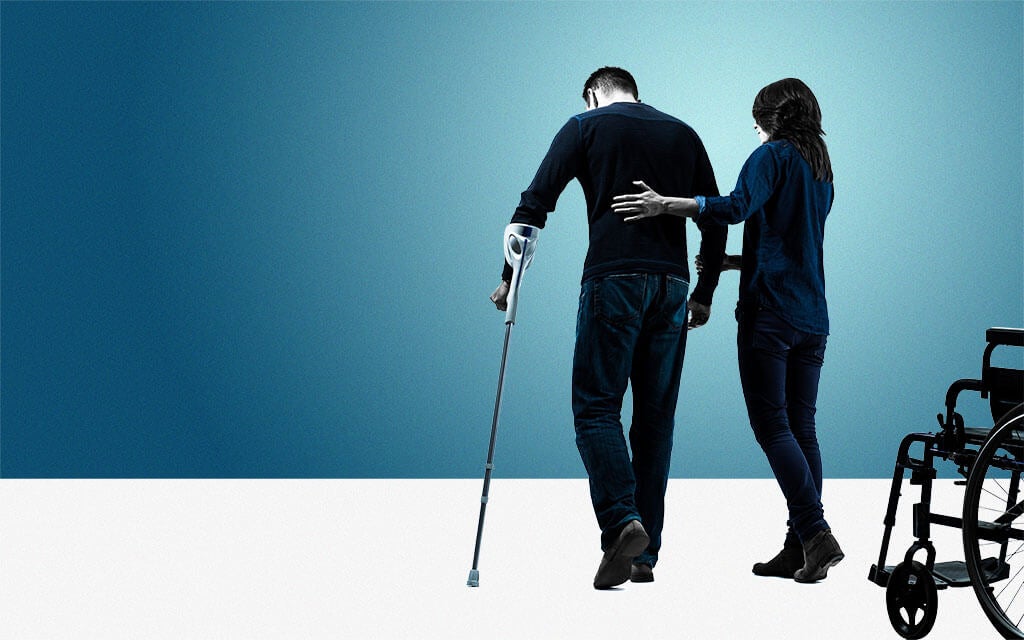 Military Caregivers: Getting the Support You Need
Apr 23, 2021 | 4 min. read
Military caregiving can involve assisting with daily life, providing medical care and more. Avoid burnout by tapping into resources designed to meet the challenges that come with these responsibilities.
The demand for caregivers has soared in recent years, driven largely by the aging U.S. population. It's a responsibility that comes with some daunting challenges. Caregivers often don't have the time or energy to take care of themselves or other family members, they're more likely to have to miss work and, unsurprisingly, they often report high levels of stress. Compared to their peers, caregivers also experience elevated feelings of isolation, which can lead to depression.
A poll conducted by The Associated Press/NORC Center studied the effects of caregiving in the United States, and the results are startling:
Caregiving is a full-time job for one in four caregivers.
Eight in 10 caregivers use their own money to pay for the treatment of loved ones.
Due to the cost of care, one in four caregivers has reduced their retirement contributions.
Those who care for the men and women who have served our country not only face these general obstacles, but they also encounter a slew of military-specific challenges. According to the VA, common healthcare issues afflicting the 22 million military veterans living in the United States include injuries, chronic pain and mental health disorders like PTSD. Without appropriate attention, these problems have the potential to snowball into substance abuse, homelessness and even suicide.
In addition, due to the nature of military service and combat stress, the need for professional assistance with daily living skills such as reconnecting with family, reintegrating into civilian life and finding suitable employment is largely unique to the veteran population.
If you are caring for a loved one who has served our country, you're not alone. A recent RAND study estimates there are about 5.5 military caregivers in the U.S. And thanks to high-profile organizations such as The Elizabeth Dole Foundation, awareness, appreciation and the availability of services for hidden heroes like you are on the rise. Here are just a few resources to help you avoid burnout, recharge and find specialized support:
At First Command, we've seen firsthand the potential financial pitfalls of military caregiving. Because more than 80 percent of our Financial Advisors are veterans or military spouses, we understand and value the support caregivers provide to our servicemen and women. First Command offers disability and long-term care insurance options as part of a comprehensive, individualized financial plan, and we take pride in our ability to guide military families through their unique challenges. Talk to your Financial Advisor today about how we may be able to help.
Get Squared Away®
Let's start with your financial plan.
Answer just a few simple questions and — If we determine that you can benefit from working with us — we'll put you in touch with a First Command Advisor to create your personalized financial plan. There's no obligation, and no cost for active duty military service members and their immediate families.