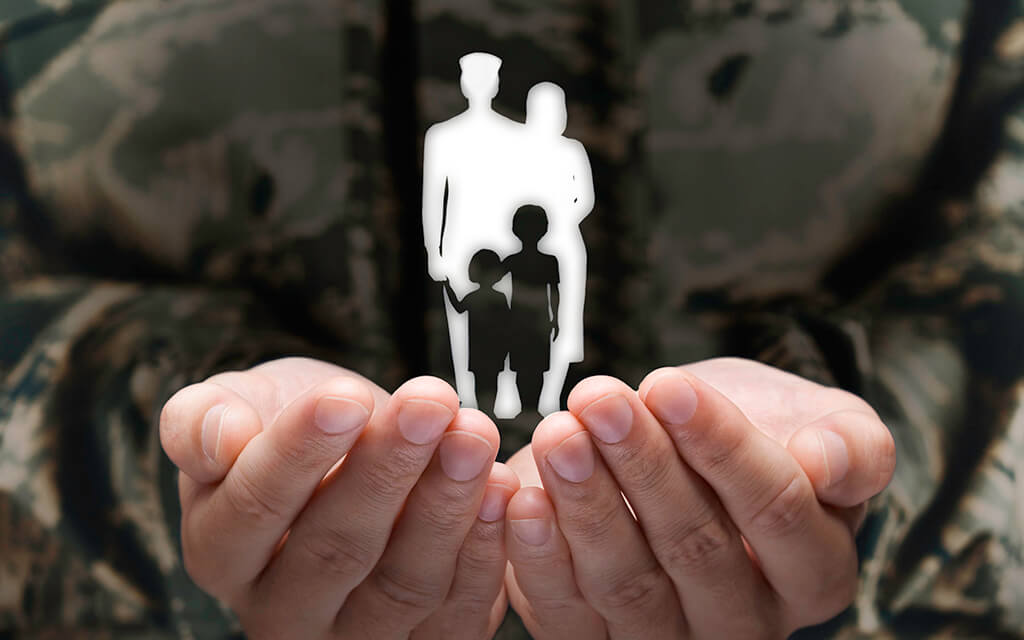 Permanent Life Insurance and Military Families
Oct 9, 2018 | 5 min. read
Demand for permanent life insurance is on the rise in America's career military, where the majority of families either already own or are currently thinking about buying this type of coverage.
First Command's eighth annual life insurance survey reveals that 73 percent of middle-class military families (commissioned officers and senior NCOs in pay grades E-5 and above with household incomes of at least $50,000) own some form of permanent life coverage. And 70 percent of those without permanent life coverage say they are likely to consider buying a policy for themselves or someone in their household. That's up 21 points from last year and represents a record high for the annual survey.
Demand for permanent life insurance among military families has been on a continuing upward trend. In 2011, just 42 percent of respondents reported owning some form of permanent life insurance and 28 percent said they were likely to purchase. 
Interest in permanent life insurance is considerably stronger in military families than in the general population. The First Command Financial Behaviors Index® reveals that just 42 percent of civilian families own some type of permanent coverage. Among non-owners, 45 percent say they are likely to consider purchasing a permanent life insurance product. 
Whole life is the most popular form of permanent life insurance coverage. It is owned by 46 percent of military respondents versus 30 percent of their civilian counterparts. Less common types of permanent coverage include universal life (owned by 22 percent of military families versus 10 percent of the general population) and variable life (15 percent versus 5 percent).
Demand for term life insurance products is about the same in both groups. The Index reveals ownership rates of 43 percent in military families and 41 percent in the general population. And demand is relatively steady. Ownership rates are statistically unchanged from last year.
Military families buy permanent insurance products as supplemental coverage to their government benefits. Active-duty personnel are eligible for up to $500,000 in Servicemembers' Group Life Insurance, commonly known as SGLI. They may add optional spousal coverage of up to $100,000 and dependent coverage of up to $10,000. After leaving the service military personnel may convert SGLI to Veterans' Group Life Insurance (VGLI); however, premiums may be higher and are based on the age of the insured.
Supplemental commercial policies allow military families to increase their overall coverage now and provide longer-term protection for their post-military lives. By adding permanent life insurance to their government-provided coverage, career military families seek to more fully and effectively confront their present and future needs. They can address the current uncertainties of military life today – uncertainties that can include the risk of a service-related death – as well as pursue long-term financial security tomorrow.
Get Squared Away®
Let's start with your financial plan.
Answer just a few simple questions and — If we determine that you can benefit from working with us — we'll put you in touch with a First Command Advisor to create your personalized financial plan. There's no obligation, and no cost for active duty military service members and their immediate families.