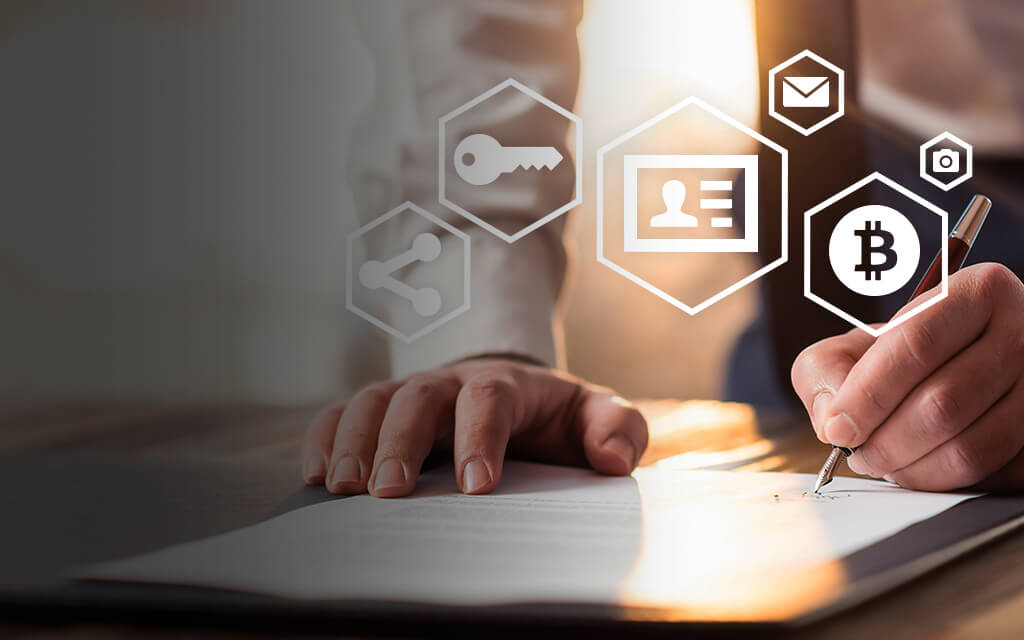 Digital Assets in your Estate Plan
By: Berkeley E. Hamann
Senior Trust Officer, First Command Bank Wealth Management & Trust Services
Jun 29, 2020 | 3 min. read
Traditionally, much of estate planning has focused on physical property. But in the world we live in, it's critical to include digital property for ease of access and distribution.
Estate planning is an essential component of comprehensive financial planning. Its primary purpose is to make sure your financial and health care decisions are carried out as you wish and that your beneficiaries receive your assets in the most cost-effective way possible.
Assets in an estate plan typically include your investment accounts, cash and bank accounts, retirement accounts, real estate, personal property and possibly a business interest. In today's world, another important type of asset has emerged: digital assets. It is now essential to consider digital assets in your estate plan, especially if you have financial information stored on your computer or smartphone that is password protected.
What are Digital Assets?
The Uniform Fiduciary Access to Digital Assets Act defines digital assets to broadly mean an electronic record in which an individual has a right or interest to, which may include:
online accounts and information
documents or media such as photos, videos, and music
banking information
social media accounts
email
virtual currency
websites or blogs
business accounts and other material or data
How Should you Evaluate your Estate's Digital Assets?
Make a list of your digital assets, specifically noting where they are stored, the type of asset, any financial value, and how they can be accessed. Utilize a password management app to keep your passwords protected.
Update provisions in your estate plan to include your digital assets and their management and  determine if you need a digital executor or fiduciary for any of the assets. This would be a person you trust to manage the digital assets after you pass away. You should work with your estate planning attorney to update your wills, powers of attorney, and any revocable living trusts to include language giving lawful consent to access your digital assets.
Consider which information you want accessible and what control you would like your fiduciary to have once you are gone. This could include authority to access, modify, control, archive, transfer, or delete digital assets and passwords, and you might need to differentiate access for business versus personal social media/online accounts.
Confirm current state laws regarding digital assets with your attorney. These laws are still evolving, and you will want to check in regularly to update your estate plan to accommodate any changes in the law or your digital property.
Back up any data stored in the cloud to a computer or storage device regularly, and keep your digital asset list in a safe, secure location that a trusted family member or friend can easily access when necessary.
You might be surprised to see how many digital assets are on your list once you spend a moment taking inventory. Online and social media accounts seem to be an everyday part of life, but they can also be a significant portion of your assets that deserve attention when preparing your estate plan.
For more information about estate planning, read Estate Planning 101 and Six Estate Planning Questions to Always Ask Your Attorney.
Get Squared Away®
Let's start with your financial plan.
Answer just a few simple questions and — If we determine that you can benefit from working with us — we'll put you in touch with a First Command Advisor to create your personalized financial plan. There's no obligation, and no cost for active duty military service members and their immediate families.