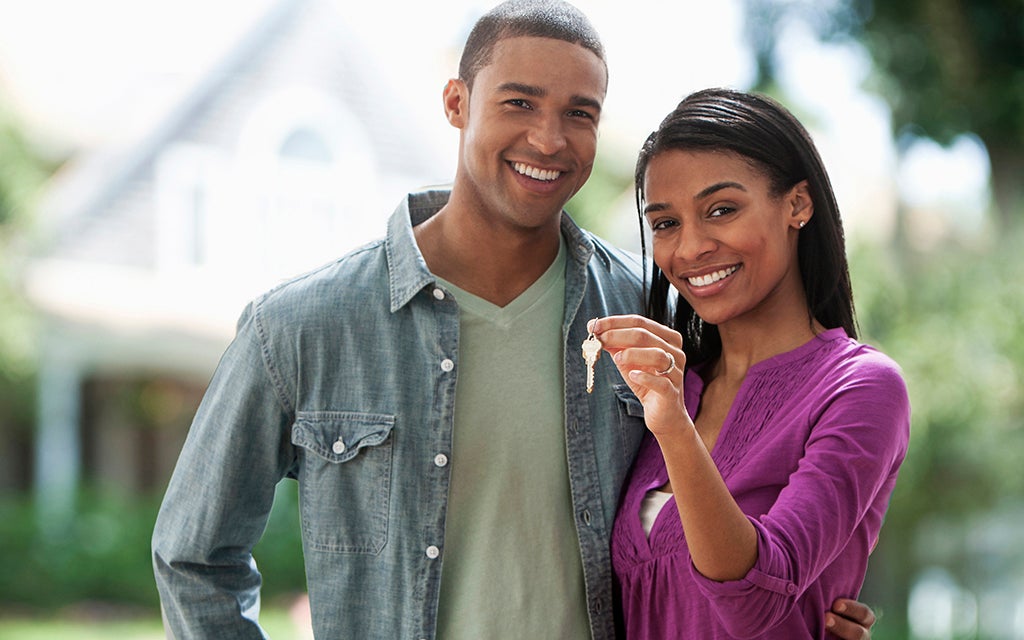 Military Home Buying: What You Need to Know
Jan 29, 2021 | 3 min. read
Homeownership is always a big step, and military families have additional pros and cons to consider.
For active duty military families, the unique demands of being in the service make buying a home challenging. Deployments and regular PCSs often make renting seem like the more attractive option. However, the advantages of homeownership – such as the possibility of tax benefits, the ability to build equity and monthly rental income if you choose to become a landlord – can outweigh its shortcomings. If you've decided that home ownership is right for your family, these four tips can guide you toward a satisfying military home buying experience.
1. Be prepared to boost your credit score.
Credit scores of 700 or better receive the most competitive home loan interest rates. Therefore, if your credit score is high, you can reasonably expect to get a low interest rate. If your credit score is lower than the mid-600s, you will want to consider improving your credit score before applying for a home loan. A few tried-and-true tactics include paying down your credit card balances, keeping those balances low, and, if you have several credit cards, eliminating the balances on most – but not all – of them. For more tips to improve your credit score, read Seven Credit Score Hacks to Increase Your Rating.
2. Embrace your budget.
Before you start house hunting, you'll need to determine your budget. This depends on several factors, including your income, monthly debt, down payment amount, and your location. Once you've determined a reasonable home-buying budget, embrace it and only seriously consider homes that fall within or under that number. Don't try to justify going over budget. Yes, the kids will get bigger, and more room would be nice. But so would an annual family vacation or a sizable college fund.
3. Take advantage of VA mortgage loans.
Created in 1944, the VA Home Loan program has provided military families with the opportunity to secure financing via approved lenders. VA mortgage loans offer several advantages over conventional home loans:
No money down for qualified borrowers. This means you can finance 100 percent of your new home.
No private mortgage insurance (PMI) is required, which will save you money on your monthly payment.
Interest rates are typically lower.
VA loans typically have more flexible qualification guidelines than conventional loans.
4. Don't forget about closing costs.
Closing costs typically range from three to five percent of the sales price of your new home and generally fall into three categories:
Lender costs like application and underwriting fees
Third party costs including title work, home appraisal and home inspection
 Prepaid costs such as homeowners insurance, real estate taxes and prepaid interest
For more information about buying your first home in a competitive real estate market, read Home Buying Tips for Millennials. And make an appointment to talk to your Financial Advisor  about planning for homeownership today.
Get Squared Away®
Let's start with your financial plan.
Answer just a few simple questions and — If we determine that you can benefit from working with us — we'll put you in touch with a First Command Advisor to create your personalized financial plan. There's no obligation, and no cost for active duty military service members and their immediate families.