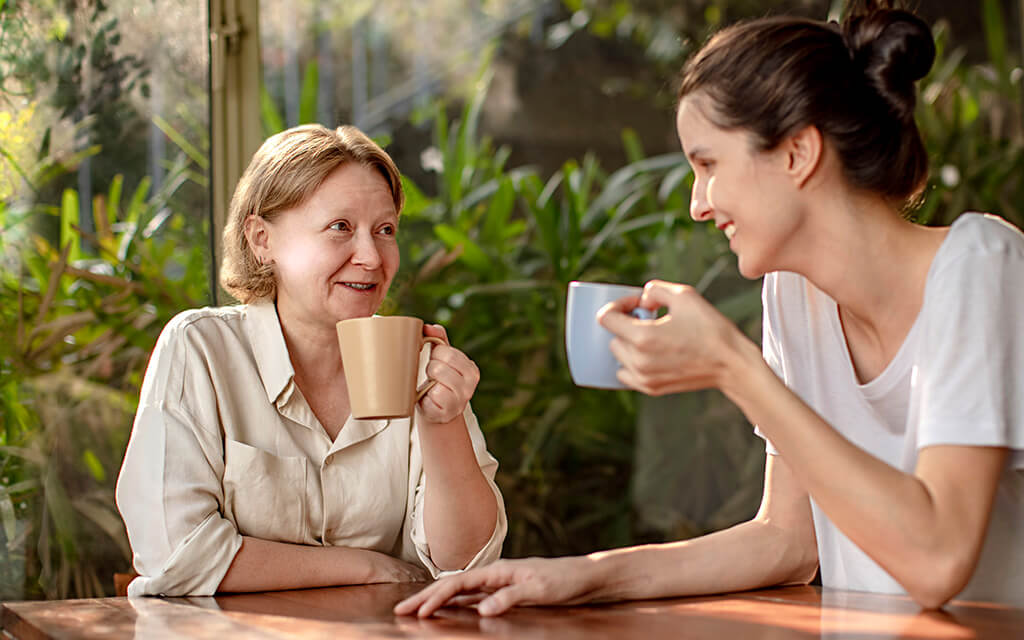 The Straight Scoop on Long Term Care
Oct 28, 2022 | 3 min. read
The soaring cost of long-term care means that, for some, a lifetime of savings could be wiped out in just a few years. To avoid that outcome, your family needs to have a plan.
So, what exactly is long-term care? It's the assistance one needs with the "activities of daily living" - bathing, dressing, transferring (getting in or out of a bed or chair), walking and using the bathroom – as the result of aging, cognitive or physical impairment, or extended illness. And when it comes to financial planning, it's among the most misunderstood and, consequently, least frequently addressed areas of need.
Let's take a look at the gap between most people's assumptions and reality:
Assumption:
I probably won't need long-term care.
Reality:
Approximately 70 percent of all Americans over the age of 65 will require some form of long-term care.*
Assumption:
If I do need help, my family will be able to provide it.
Reality:
In many cases, family members don't live in the same location and it's not feasible for them to relocate. But even when there is no geographic challenge, family members generally do not have the time or necessary skills to provide professional care.
Assumption:
 Most expenses will be covered by my private health insurance or Medicare.
Reality:
The ongoing costs associated with long-term care are not covered by private health insurance or Medicare. And though Medicaid does cover many of the expenses associated with long-term care, it does so only when all of your other available assets have been exhausted.
Assumption:
Any expenses I do have to pay for will be relatively modest.
Reality:
Only a few years of paying for professional long-term care can deplete hundreds of thousands of dollars of one's life savings.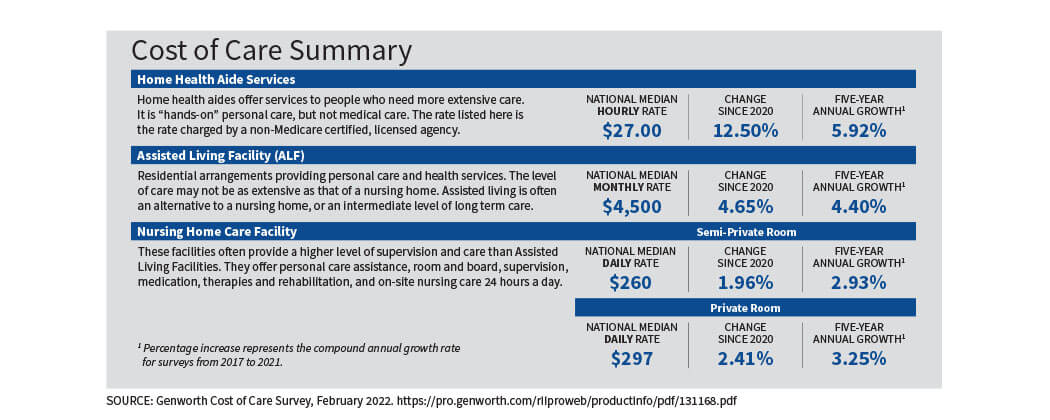 What are my options when it comes to paying for long-term care?
Rely on your family.
Pay for it out of pocket.
Count on Medicaid, which requires spending down most of your accumulated assets.
Secure long-term care insurance.
When it comes to long-term care insurance, time is not on your side
The cost of long-term care insurance is based on your age at the time of application – the younger you you are, the more affordable the coverage. Add to that the fact that approval is subject to verifying that you are in good health and it's easy to understand why it's generally best to determine whether long-term care insurance makes sense for your family sooner rather than later. How soon? Experts generally point to a sweet spot between the ages of 45 and 55.
Take the first steps toward building your plan
There is no one right answer when it comes to building a successful plan for long term care because it depends on so many personal variables. Your assets. Your personal health and family health history. The cost of care in the state or community where you live. Your family's ability – or inability – to play a role. That's why effectively tackling this challenge should begin with two important steps:
Have a candid conversation with your family – whether that means your children or your parents – about the roles everyone is willing and capable of playing, the cost of long term care and the option that is most likely to fit everyone's needs.
Meet with a financial advisor with knowledge and experience about long term care planning, and work with them to build a plan that is right for your family.
Once you've taken those steps, you will be armed with the information you need to make the right decisions about how to secure your future, protect your assets and safeguard your family's financial future. It's difficult to overstate the peace of mind that comes with that.
*2021 Genworth Cost of Care Survey
Get Squared Away®
Let's start with your financial plan.
Answer just a few simple questions and — If we determine that you can benefit from working with us — we'll put you in touch with a First Command Advisor to create your personalized financial plan. There's no obligation, and no cost for active duty military service members and their immediate families.