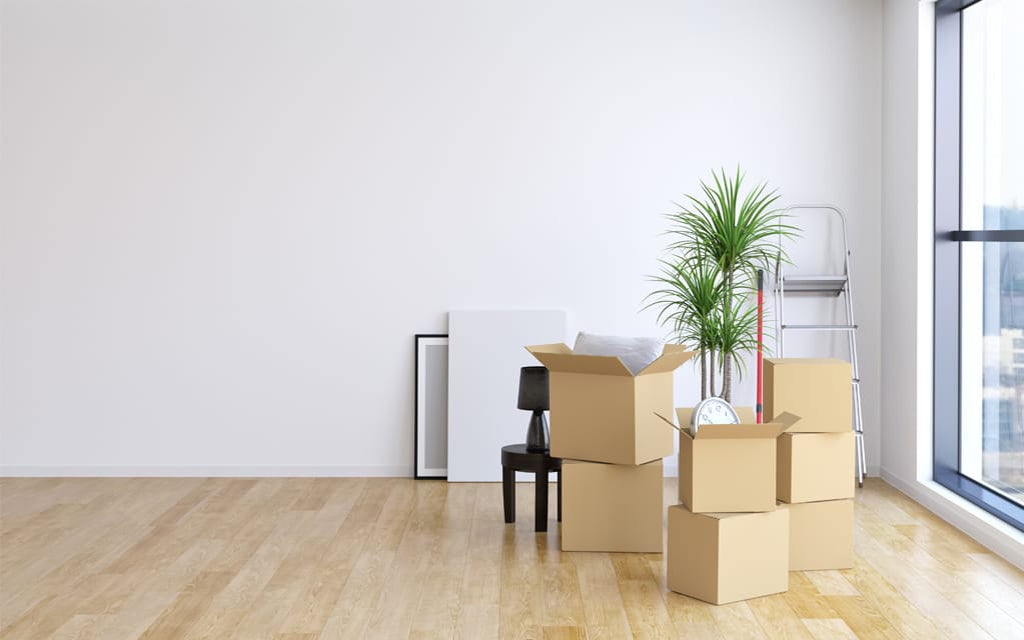 Are You Ready for Your Next PCS?
Jul 9, 2021 | 3 min. read
Frequent moves are part of military life. But before you get your next PCS orders, make sure your finances can handle it.
If you or your spouse are in the military, you know all too well the chaos that can ensue after receiving PCS orders. While most people have some control over the timing and destination of the move, military families must plan and execute them in mere weeks or months. The often drastic transition from one place to the next can be stressful for the whole family. And in times like these, keeping up with your finances might just be the last thing on your mind. That's why it's important to make sure your finances are PCS-proof – before the orders arrive.
Know What Compensation You'll Get
Since this is a mandated move, you're entitled to moving assistance or compensation to offset the cost of doing it yourself. The amount of allowances you're able to receive is dependent on your pay grade, where you're going and how many dependents you have. You can also request an advance on your basic pay to help with costs that go above and beyond what the military will cover. Whatever benefits you decide to utilize, make sure you have an idea of what you can expect to receive ahead of time. That way, you can create a realistic budget when the orders come. Our PCS Entitlements and Expenses Guide covers everything from per diems to PCSing with pets, so it's a great place to get started.
Build Some PCS Savings
Let's face it: PCS orders are a regular part of military life. In fact, two-thirds of respondents to First Command's Financial Behaviors Index® fourth annual PCS survey report they have completed a PCS within the past two years. And whether you decide to utilize the military's moving services or do it yourself, you're likely going to shoulder some of the cost. The average expected out-of-pocket costs for PCSing military families in 2021 is $972.
The good news is this: 93 percent of these families report they have budgeted for relocation costs ahead of time. This proactive approach to managing expenses associated with frequent moves is preferable to other options, such as requesting an advance on your basic pay. Setting aside savings for the next inevitable move will better position you financially and reduce the stress associated with unexpected expenses. But since life doesn't always go as planned, First Command offers PCS loans that can help bridge the gap during your move.
Let Us Know Where You're Headed!
Getting PCS orders marks a huge life transition, but that doesn't mean it has to impact the way you handle your finances. With local First Command offices near most military bases, we're able to continue helping you pursue your financial goals through a face-to-face relationship. Once you find out where you're going next, let your Financial Advisor know; they'll be able to connect you with the local office at your new location. This is just one critical step you don't want to forget when you PCS – here is the full checklist.  
At First Command, we've spent over 60 years helping military families pursue financial security. We understand the ins and outs of PCSing, which is why we've compiled a list of clients' commonly asked questions. If you are planning for an upcoming move, give your Financial Advisor a call. We can take some of the burden off the financial preparation, so you can focus on the rest.
3 tips
Know Your Benefits
Figure out what benefits your specific branch will offer you to help you move before it's time to go.
Build Some Savings
Have some money saved ahead of time just in case you run into unexpected expenses.
Keep in Touch
Let your Advisor know where you're going, so they can introduce you to another First Command Financial Advisor near your new location.
Get Squared Away®
Let's start with your financial plan.
Answer just a few simple questions and — If we determine that you can benefit from working with us — we'll put you in touch with a First Command Advisor to create your personalized financial plan. There's no obligation, and no cost for active duty military service members and their immediate families.