Coronavirus (COVID-19)
Your Health and Safety
We are all experiencing historic levels of concern and uncertainty regarding the coronavirus (COVID-19). I'd like to take a moment to inform you of the steps First Command is taking to address this situation.
Nothing is more important to us than the health and safety of our clients, our team and our communities. Out of an abundance of caution and care, we are taking proactive, pre-emptive steps to keep you and our colleagues from harm. In our offices throughout the U.S. and overseas, we are:
Performing extra cleaning. We are disinfecting reception areas, meeting rooms and other public spaces.
Encouraging flexible work arrangements. Our people are conducting virtual meetings and working from home whenever practical.
Instituting social distancing procedures. We are limiting large group meetings and public activities.
Limiting non-essential travel. We are asking all members of the First Command family to cancel business trips that are not critical to our ongoing operations.
We will continue these measures until the risks associated with the coronavirus have subsided.
Market volatility and the value of a Financial Advisor
Market corrections happen regularly. While you cannot control or predict the movement of the stock markets, you can prepare yourself for inevitable corrections by allocating your assets to an appropriately diversified portfolio that is aligned with your financial plan. With the recent market volatility, now is an ideal time to update your financial plan and ensure your portfolio accurately reflects your goals, time horizon and tolerance for risk.
Your Financial Advisor is an expert in your long-term goals and understands your unique situation. If you have questions or concerns about how the coronavirus and market volatility may affect your financial readiness, please contact your Financial Advisor. Your Advisor is available to work with you in person, over the phone or online.
Beware of scams
Cybercriminals have taken advantage of this crisis by exploiting our fears with phishing attacks. Leading organizations including the World Health Organization (WHO), Federal Trade Commission and many others have recently issued warnings about an uptick in criminal scams tied to the coronavirus. These scammers often send "spoofed" messages claiming to be from legitimate organizations offering coronavirus information. These scams can come in the form of emails, text messages and phone calls. We recommend that you:
Be on the alert. Watch for emails falsely claiming to be from the Centers for Disease Control, WHO or any other legitimate organization offering information on the coronavirus.
Don't click on links from sources you don't know. This could download a virus onto your computer or device.
Remain vigilant. Even though anti-virus products can detect malicious email, you are the first line of defense against cyberattacks.
Knowledge is your best resource
To learn the latest updates and obtain important tips to help in the prevention of the coronavirus, we suggest you visit the Centers for Disease Control and Prevention (CDC) website. Visit our website to read an article written by Chief Investment Officer John S. Weitzer, CFA, offering a perspective on the coronavirus as it relates to the markets – The Virus that Stopped the Longest Bull Market in U.S. History. We will continue to closely monitor this situation and keep you apprised of developments related to the coronavirus that could affect the economy or markets. Watch our website for coronavirus news and updates.
We're here for you
Please know that our thoughts are with those who have been affected by the coronavirus. The outbreak has created uncertain times, but we want to assure you that we remain focused on taking care of you. Thank you for the confidence you have placed in First Command.
Respectfully,

Mark Steffe, President/CEO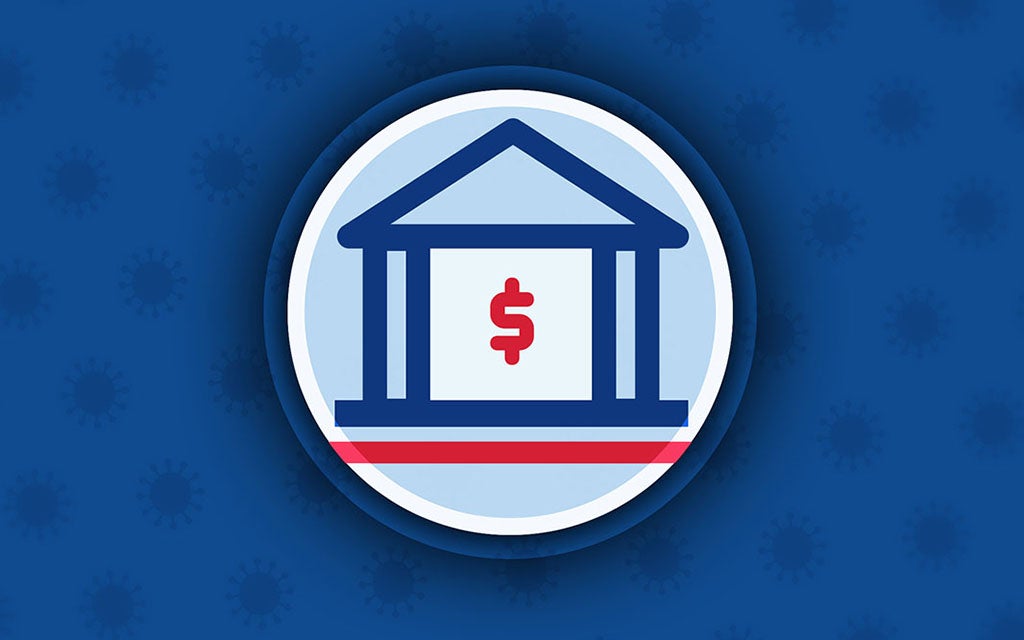 COVID-19: FIRST COMMAND IS HERE TO HELP
In response to the financial challenges associated with the COVID-19 outbreak and the steps being taken to combat it, First Command is rolling out a special relief package to ensure that clients have ready access to the funds they will need to weather this storm.
Coaching Center
Tools & Advice